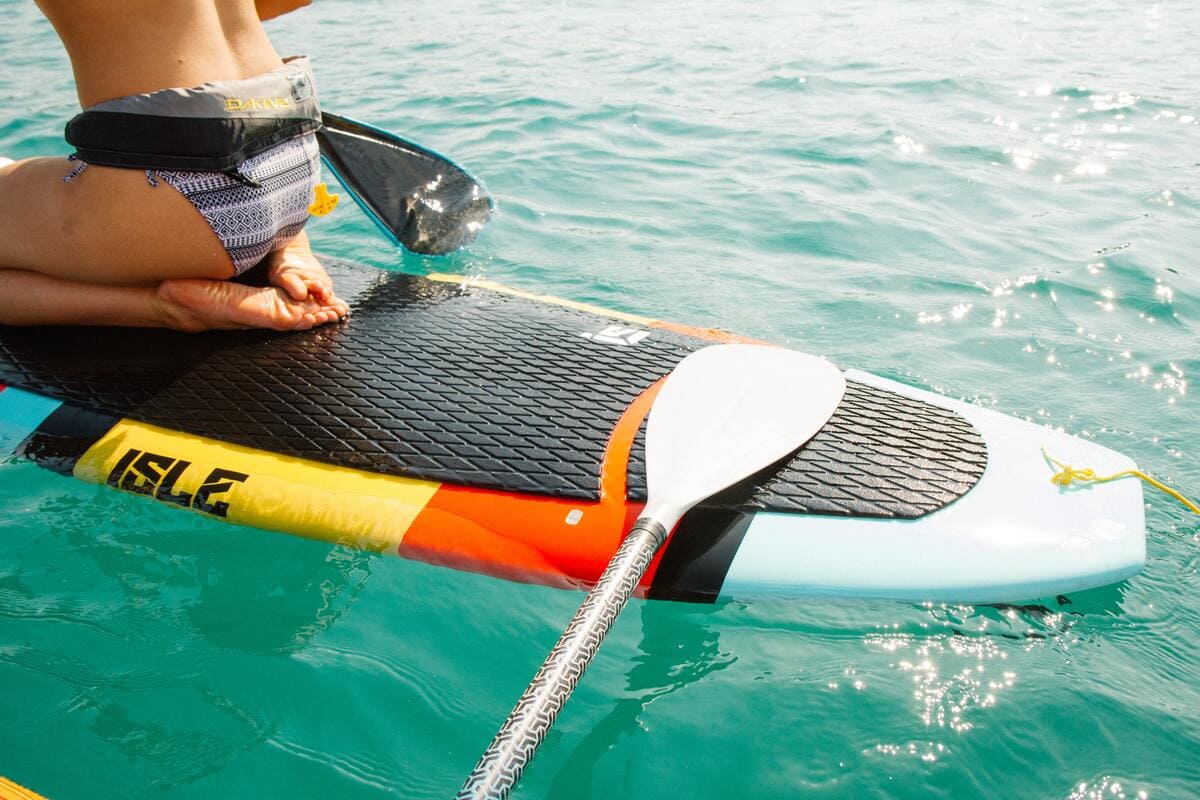 Our tour to go on a paddle tour in Saint-Jean-de-Monts?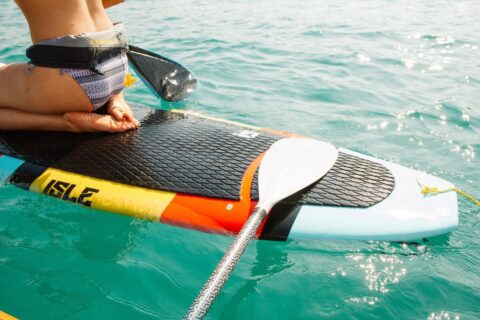 Quiet or sports areas... Paddle boarding in Saint-Jean-de-Monts is available for all tastes. Discover all the circuits!
An essential nautical activity par excellence, paddle has become one of the most popular sports in the Vendée.
For several reasons, but in particular the fact that the Vendée is full of natural riches, spaces where the ocean is calm and where it is therefore very pleasant to paddle, whether stand-up paddle or paddle on your knees.
Among all the water activities in Vendée,you need to know where to practice paddle in Saint-Jean-de-Monts.
Les Places Dorées, your 4-star campsite explains all the circuits you can take!
Paddle boarding in Saint-Jean-de-Monts
Paddle boarding in the Vendée is a nautical activity that is becoming more and more successful. Simply because it is a water sport that works the muscles,but is also very contemplative by nature.
You can then take the opportunity to enjoy all the maritime spaces,and the coast in the distance. A moment out of time, just for you and during which you fully enjoy your holidays with your loved ones.
However, the practice of paddle in Saint-Jean-de-Monts also involves choosing the right spot. Simply because the paddle is a large board,more or less stable according to the waves.
So that involves finding a place where the ocean is calm enough for you to sail in peace,and without the need to fight the waves to stand upright.
Paddle boarding in Saint-Jean-de-Monts, an essential activity! Les Places Dorées gives you its advice to find the place where to practice it with serenity.
La Tranche-sur-Mer
Located near a nautical base, the Tranche-sur-Mer area has all the necessary characteristics to be able to stand on your stand-up paddle board.
A little sheltered from the wind,it is a specialized place for water activities, whether sports or rather quiet.
You will then find many people coming to practice stand-up paddle or other maritime sports nearby.
No need to avoid bathers or pay attention to boats: the place is secure. Perfect to learn to practice paddle in the Vendée!
Saint-Jean
Saint-Jean-de-Monts is also a must-see spot for paddle boarding. Indeed, located just in front of the Ile d'Yeu, it is a place very largely protected from the waves.
You have to know how to find the exact places where the waves are calmer depending on the weather: a point on which the reception of your 4-star campsite Les Places Dorées can easily inform you.
You can also rent your paddle board from a nearby nautical base, so you don't need to invest. You have the opportunity to take lessons in this nautical base,with professionals who are used to teaching holidaymakers to master a paddle board.
Everything you need to effectively distract yourself and learn stand-up paddleboarding!
Saint-Gilles
Finally, the last place where you can practice paddle boarding in complete serenity is Saint-Gilles-Croix-de-Vie. A typical village of the Vendée, which has a whole plot located sheltered from the wind.
You can then enjoy the diminished waves of the ocean,in order to learn. And as you learn, you will be able to move away from this protected area and learn to master your board in less ideal conditions.
While enjoying a natural landscape that you can't get tired of!
Paddle boarding in Saint-Jean-de-Monts
Paddle boarding is becoming more and more popular in Saint-Jean-de-Monts.
An unmissable nautical activity, during which you can enjoy sublime Vendée landscapes,while enjoying the sensation of sliding on the water.
Do you have any questions? Discover the other activities to discover in the Vendée:
Our accommodation suggestions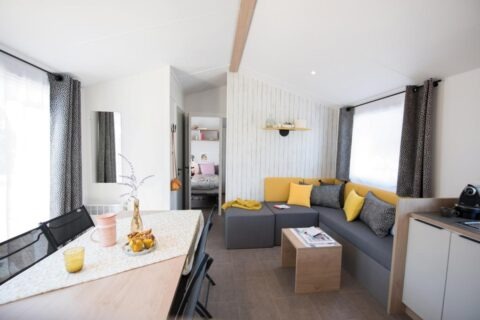 Cottage Family
covered terrace + TV + dishwasher

Area 40 m2

4 Bedrooms

1 person
Having a good stay with your large family is no longer mission impossible, with the Family Cottage and its surface area of over 40 m². 4 bedrooms and common living rooms, to ensure you have a comfortable and spacious holiday!