4-star camping Golden Places in Vendée in complete serenity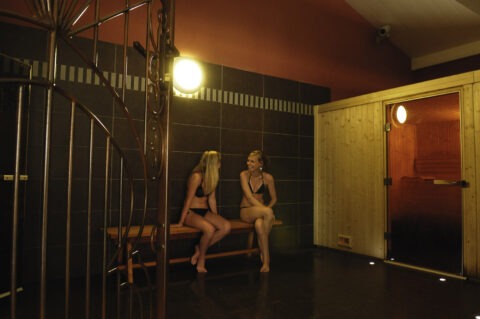 Go camping in Saint-Jean-de-Monts with serenity
In France, camping occupies a large place in tourism. According to statistics, there are 8083 campsites set up in 2018. The Vendée is home to many of them, such as the Camping Les Places Dorées, which welcomes many holidaymakers.
This great interest of the French in camping explains the long line of cars that roam the bitumen in July and August. Faced with all these realities, it is important to prepare well for a calm and quiet journey. To go to a 4-star camping in the Vendée in complete serenity, you must make arrangements before and during the journey.
What arrangements to make before boarding?
Going to a campsite is just as traveling. Various usual checks are required to avoid unfortunate situations.
Before you leave, you should check the condition of your car, the pressure of the tires and anything that could cause breakdowns along the way. It is also advisable to load the car already on the eve and put the luggage that weighs in the trunk. Some tips on baggage storage:
Put heavy luggage as low as possible in the trunk;
Avoid leaving sharp objects lying around in the passenger compartment;
Avoid storing luggage on the back beach;
Respect the load your car can bear;
Store luggage methods to avoid damage.
Above all, you have to make sure that you have all the camping equipment. This avoids last-minute pressures that cause bad moods.
Before you go to a campsite in Saint-Jean-de-Monts or any one, you have to rest enough. Indeed, the journey tires more than one of the holidaymakers.
And the risk of falling asleep at the wheel is very high. This is not the time to risk an accident. This is why we must also think about plotting our route and thus planing pause points.
What to do, once in the car for a 4-star camping in vendée?
The journey to the holidays is often arduous. Many tourists and holidaymakers resolve to cope with the heat, the traffic jams. The ideal is to leave with an electric cooler to dispose of fresh drinks at will. If you're going camping with your kids,you can also bring a mister and baby mosquito nets.
During the journey, children are often annoying. You can provide them with entertainment. Don't miss out on taking breaks along the way. They will allow you to let off steam, to admire the landscape before enjoying your beautiful holiday in a Camping Saint-Jean-de-Monts.
To go for a 4-star camping inthe Vendée is to go on an adventure. To get there in complete serenity, you have to make arrangements before the trip and during the journey.
You should take care to check the good condition of your car and to store the luggage already the day before. During the trip, there are breaks, entertainment for children and especially cold drinks. Long live the holidays in Saint-Jean-de-Monts!