5 things to see during a hike in Saint-Jean-de-Monts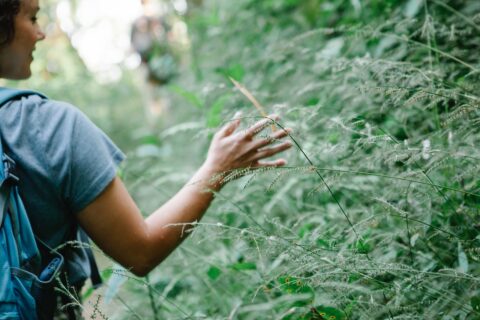 Hiking in Saint-Jean-de-Monts is the best opportunity to explore everything in this commune of France.
However, you are probably wondering what to see in Saint-Jean-de-Monts. Don't panic! Here's the detail for you of some of these wonders to discover with your family or group of friends.
Wildlife
Still called the Marô,the fauna of the Vendean marsh is richly constituted. Species are present at all times, especially in winter when many categories of birds appear.
The aquatic fauna of the Vendéen marsh does not stay on the margins as well and you can see many species such as otters, voles and water rats. It's time to discover them and get to know them.
The flora
It is one of the most beautiful attractions in Saint-Jean-de-Monts. It is rich in natural components and you can find pines, oaks, agricultural fields and marsh vegetation.
Don't hesitate to enjoy the effects of the sun. Don't forget to eat and drink if you want to travel a long distance to avoid weakening.
The forest
Saint-Jean-de-Monts is covered by a large forest that is at least 25 km long. The latter is formed on dunes and you can distinguish several types of trees.
Whether it's oaks or maples,you can explore them on foot or by bike. If you are with children, show them the importance of these creatures. They will be able to tell them to their friends later. In any case, there are tour guides who will help you make a clear distinction between these.
What to see in Saint-Jean-de-Monts: the beaches
The Vendean or Marô marsh is known for its beautiful beaches that offer magnificent views of the horizon. It is therefore almost impossible to miss these wonderful beaches during a visit to Saint-Jean-de-Monts. It's a great opportunity to breathe fresh air and take walks with family or friends.
It should be noted that you can surf and go underwater to get a closer look at the aquatic fauna. In addition, actions are being taken by the city to preserve this fragile environment and to ensure the safety of children and anyone in it.
Hiking in Saint-Jean-de-Monts: exploring the marsh
The Vendean marsh is a place very rich in animal species. Indeed, a great diversity of birds resides in complete freedom. The marsh is also home to insects, freshwater fish and mammals such as otters, voles and water rats.
The landscapes of the marsh are soothing and beautiful to observe. It is the ideal place to recharge and be in communion with nature. Thus, all these species are protected by the fact that the Vendean marsh is recognized as a protected territory. So you have the assurance that you can observe these beautiful creatures for as long as you like.
You can hike, cycle or ride if possible. If you wish, you can explore the marsh by renting a boat such as the canoe or the yole for a boat trip.
What are the different ways to go hiking?
There are many ways to hike in Saint-Jean-de-Monts. These include:
Our accommodation suggestions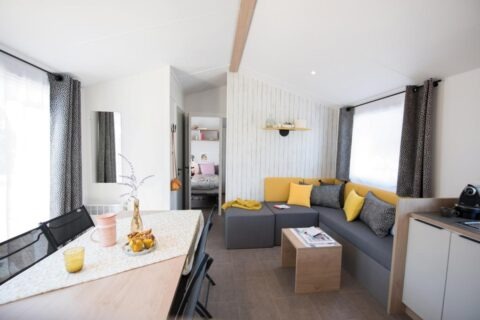 Cottage Family
covered terrace + TV + dishwasher

Area 40 m2

4 Bedrooms

1 person
Having a good stay with your large family is no longer mission impossible, with the Family Cottage and its surface area of over 40 m². 4 bedrooms and common living rooms, to ensure you have a comfortable and spacious holiday!