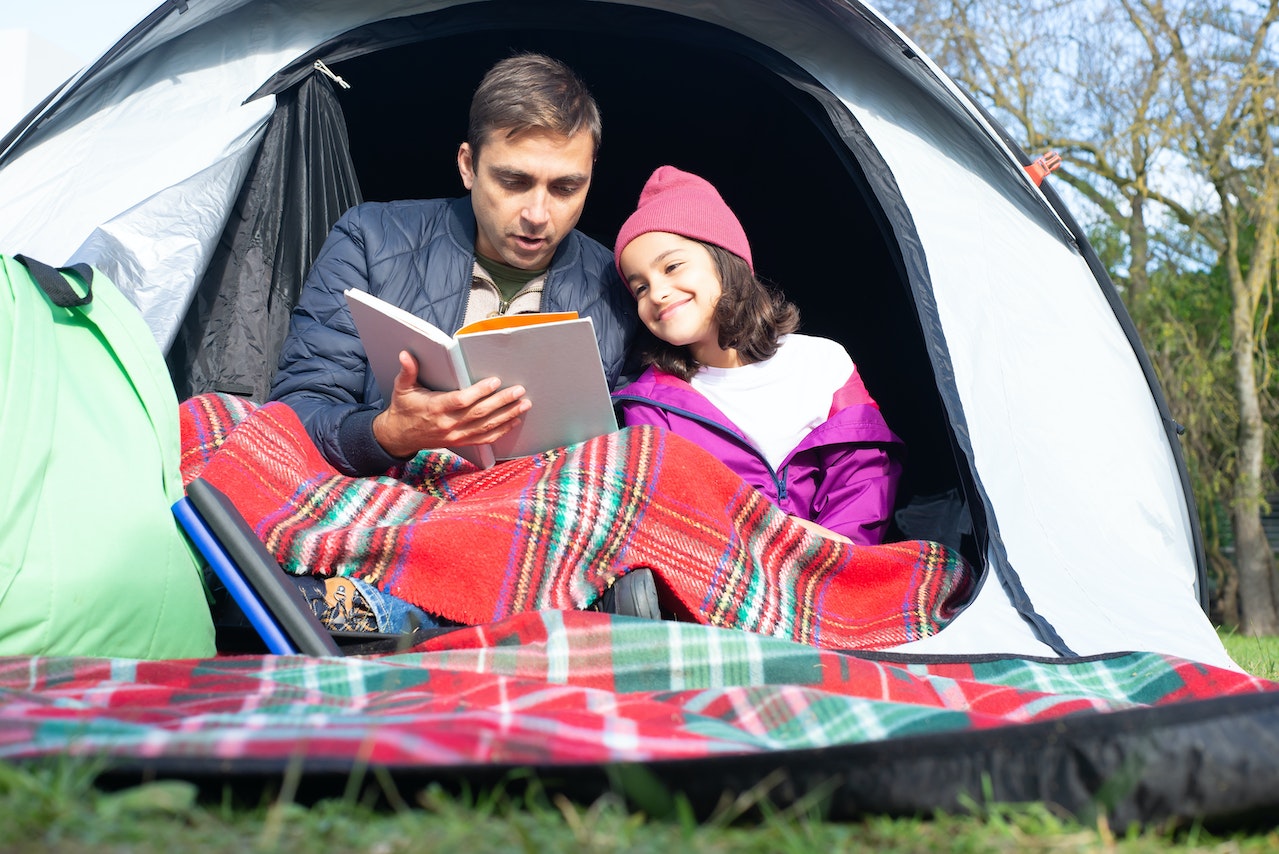 5 types of campsite to choose for family holidays in Saint-Jean-de-Monts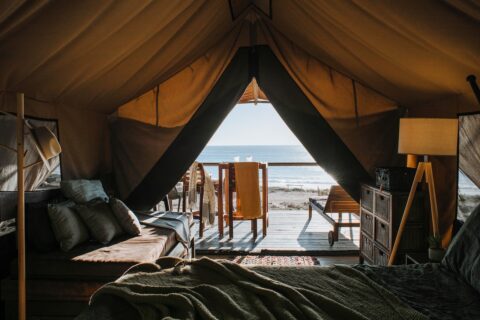 To ensure the success of your vacation, take care to choose the right type of campsite. Opt for the reliability of Places Dorées!
Going on vacation is above all choosing the right accommodation. You may be looking for comfort, adventure or simply a place to sleep: in any case, it is essential to select the right type of campsite.
Indeed, even if you go on vacation to do activities and discover the region, you will still spend a lot of time at your campsite.
It is therefore essential to choose a campsite in Saint-Jean-de-Monts that suits you. But what kind of camping is right for you?
In reality, it all depends on the holiday you want to spend, the people you are going with, your requirements in terms of comfort and activities…
In order to help you make a choice consistent with your needs, Places Dorées presents the different types of campsite you can choose from in Saint-Jean-de-Monts.
Family campsite
The first type of campsite is a must in the Vendée, and in all the coastal towns of France: it is family camping.
Are you going on vacation with your young children ? Do you have teenagers you take with you on vacation? It is essential that the campsite you go to is suitable for all ages .
And to do this, you have to choose a family campsite ! The family campsite is a campsite that offers many activities for children, but also for adults .
Between fun outings, discovery days or family evenings on the campsite, there are many options offered by a family campsite.
Read also: Why choose a family campsite in Saint-Jean-de-Monts?
Luxury campsite
Another category of camping in which you can spend your holidays: luxury camping. It is a campsite which offers all the services you may need, and which guarantees you ideal comfort.
This is the go-to type of camping if you need a vacation where you can relax. The bedding is of high quality, the campsite is quiet, you have access to many services…
In addition, luxury campsites generally offer access to aquatic centers perfect for entertaining young and old throughout their stay . A very comfortable holiday is the ideal way to get rid of all the stress of the year!
Read also: Why choose a luxury campsite in Saint-Jean-de-Monts?
Ecological camping
In order to have a clean ecological conscience, you can also select a campsite that cares about the environment. These are ecological campsites, which take care not to waste and to orient their decision-making in the direction of respect for the planet.
For example, in these campsites you can find showers that run on solar energy, restaurants with limited daily menus, the presence of sorting bins, the use of recycled and recyclable materials…
The possibilities are many and varied. It's up to you to see what suits you best!
Read also: Why choose an ecological campsite in Saint-Jean-de-Monts?
Traditional campervan
If you are going in a caravan or motorhome, it is also essential to check that the campsite you are going to is equipped to welcome you.
To do this, take the time to find out about the presence of pitches, but also about the camping-caravanning services offered. For example, are the pitches equipped with access to water? To electricity ?
Or, has the campsite provided spaces for emptying and filling water containers? These are essential questions, which guarantee the smooth running of your holiday.
You can also inquire about the possibility of choosing your location, in order to select an area that corresponds to your desires in terms of tranquility and exposure to the sun.
Also read: Camping and parking in France: the rules
Comfort camping
Finally, why not choose the perfect balance between adventure and luxury , with a comfortable campsite?
With all the necessary equipment, a good location and services tailored to your needs, comfort camping is the guarantee of a successful holiday for all ages. Come to Les Places Dorées to spend a holiday tailored to your preferences!
Read also: Comfort campsite in Vendée: how to find the right one?
Our accommodation suggestions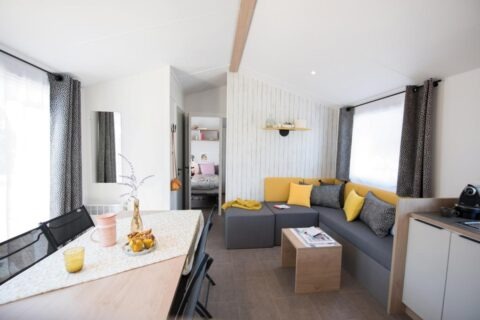 Cottage Family
covered terrace + TV + dishwasher

Area 40 m2

4 Bedrooms

1 person
Having a good stay with your large family is no longer mission impossible, with the Family Cottage and its surface area of over 40 m². 4 bedrooms and common living rooms, to ensure you have a comfortable and spacious holiday!