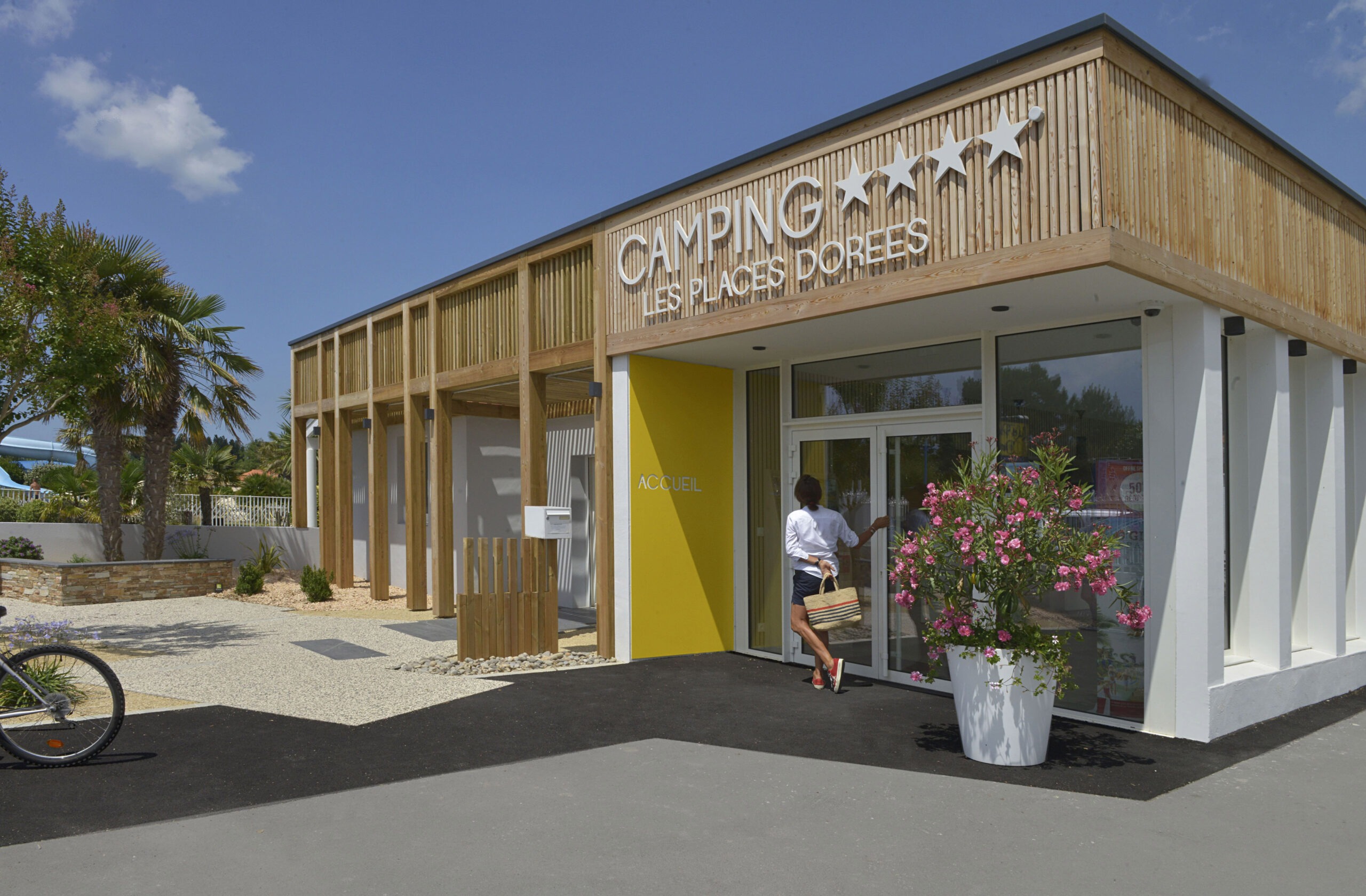 6 things you'll love about camping in Saint-Jean-de-Monts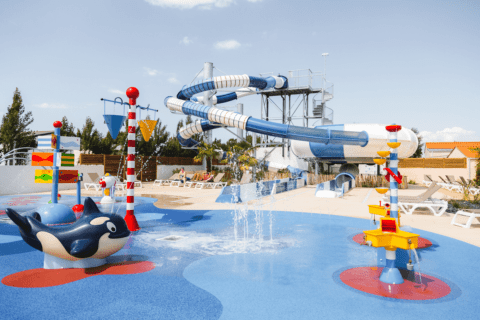 If you choose the Vendée for your next holiday, you can opt for a campsite in Saint-Jean-de-Monts. There are many attractions and sources of entertainment waiting for you. Several establishments are available to you and among them, there is Les Places Dorées. A round-up of the activities of our campsite The Golden Places that will only enhance your stay.
Sports leisure at Les Places Dorées campsite
Our campsite in Saint-Jean-de-Monts has made it our mission to make your holidays unforgettable. For this purpose, it provides the youngest a playground and a splendid aquatic area with slides and a paddling pool. Children will be able to spend hours varying games on land or in the water, without ever getting bored.
A multi-sports field has been designed for adults. You can try your hand at various sports activities such as:
tennis
ping-pong
water polo
petanque
To promote understanding and good humour, mini competitions are often organized between campers.
Food services
The 4-star resort ensures that your comfort is optimal. For your lunches,you can enjoy the outdoor space of the restaurant. Hearty meals and in the pure Vendée tradition await you. It will be an opportunity, taking advantage of a view of the pool, to make some taste discoveries to delight your palate.
In the period from July to August,the team offers themed meals depending on the evenings. For an Italian evening, you will be treated to local specialties. Takeaways are also available for those who prefer an intimate atmosphere. Moreover, for breakfast,our campsite has provided a bread depositservice.
The Fitness Room
Holidays can be the perfect opportunity to get back in top shape. In this sense, with its various sports sessions,our camping Les Places Dorées offers to help you.
The animators of our campsite in Saint-Jean-de-Monts will accompany you for fitnesssessions. Sports equipment such as bicycles, treadmills and dumbbells are also provided to get you back to the sport.
You can also opt foraquagym or start Zumba. Sports sessions in the forest can be organized. So many possibilities to enjoy your holiday healthily.
For the less sporty, walks and relaxation sessions by the sea are on the program. The Golden Places team thought of everything to suit all its visitors.
Bike rental
Camping often rhymes with outdoor activities such as hiking. Thanks to its partnership with Cycl'Hop, our campsite in Saint-Jean-de-Monts offers you to rent your bikes directly on site.
You can take the opportunity to take family walks in the surrounding forest and walk down the trails around the campsite. This service allows you not to douse yourself on the logistics of your holiday. You just have to enjoy yourself and discover the beautiful region of Saint-Jean-de-Monts.
The supermarket
Apart from its many services, our 4-star campsite is about 400m from a small minimarket. So you can do some shopping to make yourself happy. This proximity is ideal for getting some basic necessities in case of oblivion. You can buy some food to take with you during your bike rides.
At the Golden Places campsite, everything is done to make your stay easier and away from your daily life. There are plenty of entertainments to be available and quality service is available. Don't hesitate to take a tour for a relaxing holiday in the Loire region.
Our accommodation suggestions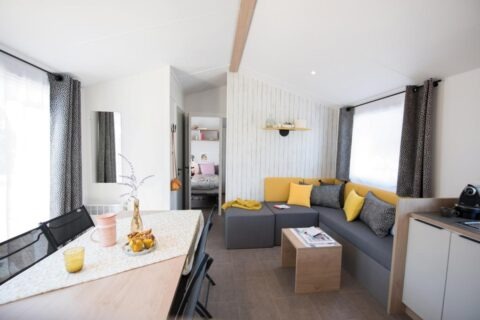 Cottage Family
covered terrace + TV + dishwasher

Area 40 m2

4 Bedrooms

1 person
Having a good stay with your large family is no longer mission impossible, with the Family Cottage and its surface area of over 40 m². 4 bedrooms and common living rooms, to ensure you have a comfortable and spacious holiday!