A healthy tent for a stay at Camping Les Places Dorées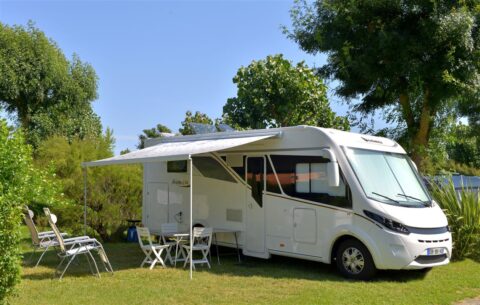 Take care of your tent at Camping Les Places Dorées in Saint-Jean-de-Monts!
For the next holiday,you want to treat yourself by offering you moments of relaxation with the family in the best camping in the Vendée.
You want to invest in a tent to enjoy your stay at the outdoor campsite, but this idea is a bit of a concern because you don't know how to take care of a tent.
Don't panic. This article fully addresses your concern, because by reading it, you will learn to take care of your tent.
How do I set up my tent?
The maintenance of your tent has already begun since it has been installed. If you install it badly, it can't last long. So it's important to make sure that the location you want to install it is clean and that the surface is smooth. Also, try to set up the tent so that the closures can relax.
How do you fold up your tent?
Folding the tent is a careful operation to do if you want to guarantee a good life for your tent. To do this right, you must respect the principle of the NSP, that is:
– Clean up;
– Dry;
– Fold.
Cleaning the tent will involve ridding it of any impurities by using soap and a sponge. Drying will consist of leaving the tent outdoors and letting it get rid of any moisture.
The folding will finally consist of carefully folding the tent on itself. If possible, get help from your children or friends; folding will come back much easier together.
After the holidays (back home), take the time to check the condition of your tent, and if it requires a new cleaning or folding, get on with it. Either way, try cleaning it before using it next summer.
4-star Camping services in Vendée: The Golden Places in Saint-Jean-de-Monts
The 4-star camping in Vendée is located 800 m from the beach of Saint-Jean-de-Monts. It is a campsite that offers the best services to campers and holidaymakers by welcoming them for exceptional stays with family or friends.
So you can take advantage of the spaces of this campsite to offer you incredible days and nights in your tent.
Also, this campsite gives you the opportunity to enjoy caravans and tents already installed on outdoor spaces (shaded or sunny). Everything is there to make your stay an unforgettable story.