BENEFITS OF A STAY AT THE GOLDEN PLACES CAMPSITE IN SAINT-JEAN-DE-MONTS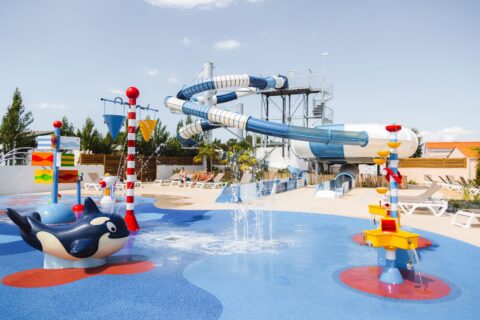 Camping Saint-Jean-de-Monts, a holiday destination with many advantages
Now very trendy in France and several other countries of the world, camping holidays are for many people the ideal solution for family moments.
This age-old practice, which is prized by many French people, offers many advantages. Apart from the fact that you can make the most of nature, camping holidays also allow you to spend unforgettable moments in the company of your loved ones.
Why stay at Les Places Dorées campsite in Saint-Jean-de-Monts?
The camping practice is about three thousand years old and deeply touches the roots of men, as it highlights their quest for freedom and their desire to be closer to nature.
Although this practice has evolved over the centuries,it continues to arouse the enthusiasm of human beings who take advantage of it to rediscover and relax. This is one of the reasons why they have a great preference for campsites located in the heart of nature.
If you want to enjoy the great outdoors during your camping holiday, then opt without hesitation for a stay in the country of Saint-Jean-de-Monts. Apart from its beautiful sandy beaches,this region is also distinguished by its pleasant climate. You will be able to take long walks with your children or your spouse.
Do the activities of your choice during your stay
By opting to book your stay at the camping Saint-Jean-de-Monts Les Places Dorées,you can also take part in several fun activities such as:
Fishing on foot;
Swimming in the sea or swimming pool of the campsite;
Bike rides;
Hiking.
To relax during the evening, you can also participate in the various activities that are organized within the campsite. Depending on your desires, you can also rent the type of accommodation that will suit you.