Camping car in Vendée: where to park your vehicle?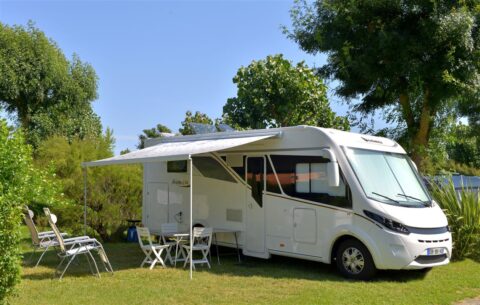 Camping-car in Vendée, a dream location
You must go to a campsite to park your vehicle safely. These centres also allow you to live a warm and unforgettable holiday. There are enough localities in the community. Most of them offer their customers mobile homes and a wide range of cottages with a guaranteed change of scenery effect.
Their comfort and luxury vary according to the categories. These establishments also usually provide sites for tourists wishing to sleep in tents or caravans.
The Golden Places campsite has set up nude parking spaces for motorhomes. Shaded or sunny, these are close to energy terminals, a water point and sanitary facilities. This will make it easy to meet your basic needs. The availability of electrical current is also an important asset.
Camping-car in Vendée, an exceptional setting
Park your vehicle in an ideally located property. Choose a centre close to the beach. You will breathe clean air if it is in the heart of nature or in the shade of a pine forest. The presence of an oasis of greenery generally promotes relaxation and relaxation. The campsites with green spaces guarantee a change of scenery effect. Swimming pools away from palm trees encourage swimming.
Park your vehicle in an establishment close to strategic locations and businesses. You can easily go to the beach, the state forest of the Pays de Monts, the Puy du Fou,the markets of Saint-Jean-de-Monts, etc.
You can also go on an excursion to the island of Yeu or the island of Noirmoutier. Some centres also provide atypical activities such as horseback riding and outings for children. You must be able to easily access theExplora park which offers multiple games like the hook-up.
Camping-car in Vendée, a fun stay
You enjoy a wonderful holiday when you park your vehicle in a campsite with a friendly and warm atmosphere. The indoor swimming pools will allow you to relax and relax after walks and sports activities.
The presence of terraces with sunbeds and umbrellas means that you can sunbathe and bask at the edge of the outdoor pools. Choose a campsite with slides.
You can safely swim with your family or friends. Make sure the campsite has a water-friendly area and a paddling pool. This ensures exceptional moments for your children. Also check if you can relax at a steam room or hot tub.
Take an interest in the fun activities and activities on offer. You absolutely must be able to access many games to really enjoy a beautiful holiday.
Camping-car in Vendée, quality assistance
Make sure that the campsite chosen for the parking of your vehicle guarantees you impeccable services. Review their services to see if you will receive good care on arrival and throughout your stay. This involves a staff who listen to the clientele and a warm welcome.
You had to be able to subscribe to a Wi-Fi subscription on site. The property must also provide basic equipment such as washing machine, dryer, sheets, fridge, barbecue, etc. Campsites usually offer these accessories for rent.
Our accommodation suggestions