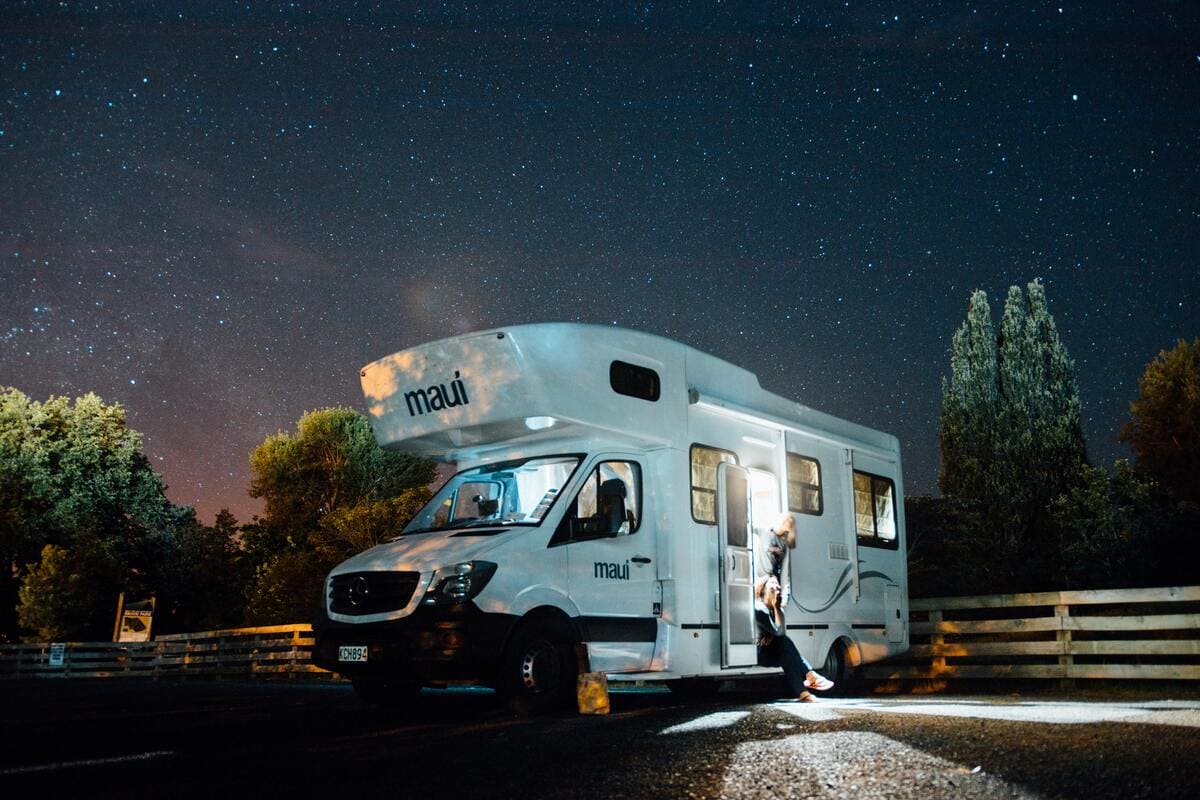 Caravan, motorhome, tent-trailers: which location to choose when camping?

For an exotic holiday, why not choose a campsite in Vendée? Les Places Dorées presents the different options!
Holidays in the Vendée are above all the discovery of wild nature, which takes an essential place during your stays with family and friends.
If you want to make the most of the Vendée nature, you may be wondering about the best accommodation in Vendée that you can rent.
Your Les Places Dorées campsite has the answer: a campsite in the Vendée! Somewhere between comfort, adventure and rejuvenation, camping is an option of choice for your stays with family and friends in Vendée.
But what type of location should you choose to spend the holidays that suit you in the Vendée? Here are all the options available to you.
Go camping for your holidays in Vendée
But above all, a small point is necessary on the quality of the Vendée nature ! If you go on holiday in this region, it is probably to recharge your batteries, enjoy the sun and savor a few moments of idleness…
All these attractive activities are made possible by the proximity of a wild nature which has all its rights. The Vendée, for example, is the large beach of Saint-Jean-de-Monts which extends over more than 8 kilometres.
The Vendée is also home to national forests , cycle paths that go around the hinterland, nautical activities on the waves, the discovery of landscapes on horseback… So many options that guarantee a quality stay , for a few days or a few weeks.
It is the tranquility of the Vendée nature that tips the balance in favor of camping. By choosing a camping pitch, you enjoy all the advantages of nature, without giving up your comfort .
Here are all your options for selecting a camping pitch at a Vendée campsite like Les Places Dorées.
Caravan
The first option is to choose a site reserved for caravans. Caravans are dwellings in the form of trailers , which are towed behind cars.
The ultimate advantage of caravans is that you can roam wherever you want. You can explore the Vendée, sleep one night in an authorized wild camping destination, before booking a night at a campsite.
The pitches provided for caravans in Vendée campsites are large enough for you to park your car and your caravan without any problem.
You also have all the necessary equipment for the maintenance of your caravan. For example, you can drain , recharge your power tools, fill your water container, etc.
Everything you need to ensure the success of your caravan trip!
The motorhome
The motorhome follows the same prerogatives as the caravan. With the difference that a motorhome is a home and a car in the same structure, without a trailer.
The regulations for motorhomes are quite strict, there are pitches specifically provided for them. For example, these locations are equipped with tools to drain and refill the water container.
The motorhome can have its own electricity , but generally motorhome pitches in Vendée campsites provide access to an electrical terminal.
Also read: How to prepare for your motorhome trip?
Trailer tents
Finally, trailer tents play in a whole different category. These are tents that you can place on the roof of a car, or that you can tow on a trailer provided for this purpose, depending on the model you choose.
Pitches for trailer tents are traditional tent pitches. Access to electricity, a water source and sanitary facilities: everything is provided for on these camping pitches!
Have an unforgettable stay at your Les Places Dorées campsite .
To discover: Our camping pitches in Saint-Jean-de-Monts
Our accommodation suggestions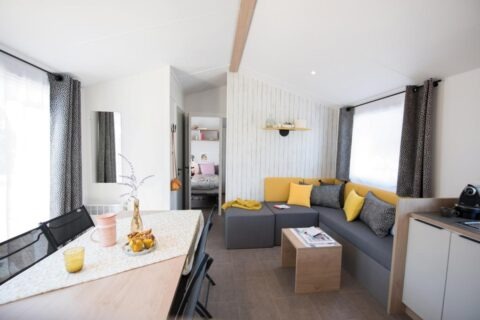 Cottage Family
covered terrace + TV + dishwasher

Area 40 m2

4 Bedrooms

1 person
Having a good stay with your large family is no longer mission impossible, with the Family Cottage and its surface area of over 40 m². 4 bedrooms and common living rooms, to ensure you have a comfortable and spacious holiday!