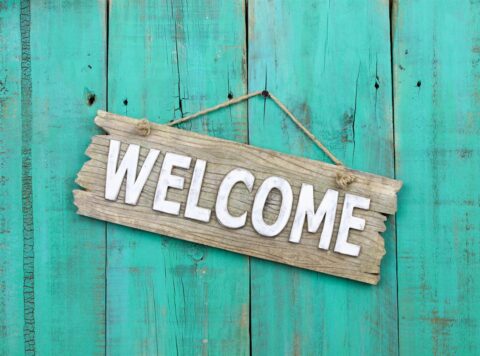 The Vendée is a coastal region overflowing with campsites for all tastes and budgets. The consequence of this is an embarrassment of choice when it's time to plan your vacation. If this is your case, you don't have to worry anymore, this article proposes to gather you five destinations for a cheap camping in a vendée.
France's Department 85: the Vendée
This department, created on March 4, 1790 at the very beginning of the French Revolution, now has 679,000 inhabitants. Bordered by the Atlantic Ocean, it is part of the Loire Region and the historic province of Poitou, corresponding to the former Bas-Poitou.
The department does not have large cities, but a multitude of small towns providing a pleasant tourist destination, including:
Saint-Hilaire-de-Riez;
Saint-Jean-de-Monts;
Les Sables-d'Olonne;
Saint-Gilles-Croix-de-Vie.
Find a cheap campsite in Vendée
Here are some cheap campsites you can find in this department.
Camping La Grande Côte
Camping La Grande Côte is located just 400 metres from the Yeu Island pier and stretches along Fromentine Beach. It is a cheap campsite in the Vendée, ideal for a memorable stay in the region. With the sea, the fine sand, the pool with paddling pool, the multi-sports field, you will have no reason to be bored during your stay!
Camping Golden Places
Near the famous seaside resort of Saint Jean de Monts and just behind the beaches and dunes of Vendée is Le Camping Les Places Dorées. It is located 800m from the beach and only 500m from bike paths and walking trails. This leisure and relaxation area features:
slides;
multi-sports field;
fitness room;
sauna;
hammam;
bubbling baths.
Camping Le Bois Soleil
Camping Le Bois Soleil in the Loire region guarantees you a pleasant stay in a cheap campsite in the Vendée where you will see the benefits of the sea air and the sun. It is only 3 kilometres from the beach and includes an aquatic area where you can recharge with the whole family: indoor pool, outdoor pool and slide.
Camping La Trévillière
A warm welcome and a friendly atmosphere, this is what Camping La Trévillière, located less than 2 km from the beach and 900m from the shops, has in store for you. With family or friends, this vast 3-hectare campsite allows you to recharge, relax and entertain yourself according to your desires.
Camping La Conge
If the watchwords of your holiday are: tranquillity, calm and conviviality, there is a place for you placed not far from the Sunday forest and 300 m from the sandy beach La Pège. So pack your bags and head to Camping La Conge, located in Saint-Hilaire-de-Riez, in the Vendée between Saint-Gilles-Croix-de-Vie and Saint-Jean-de-Monts. Whether with family or friends, enjoy your holiday in this cheap camping in a sale with an outdoor swimming pool and a paddling pool for children.
Our accommodation suggestions