Cheaper driving: tips from The Golden Places campsite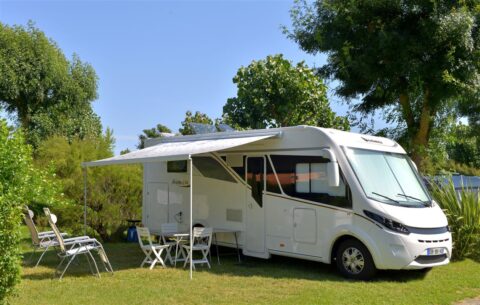 Driving cheaper during your holidays with the advice of the Camping Golden Places
Spending your holiday in a campsite is a great idea, but you will have to ride to get to your destination. Consider the precautions to help you drive cheaper,without suffering the vagaries of the car journey. So make sure you save a little bit with these tips.
Check your car
One unpleasant thing that could happen to you on your way to your campsite in Saint-Jean-de-Monts would be to break down. The cost of troubleshooting can be very expensive, especially in a place that you may not be familiar with. Doing a total overhaul of the car will be a good measure to prevent you from untimely breakdowns.
The mechanic will check:
The vehicle's brakes;
The quality of the tyres and their pressure;
Draining and oil level;
The engine, if you have any doubts;
Lighthouses, etc.
Save by driving moderately to the Golden Places campsite
Driving moderately will save you money,especially if you're on a track with radars. If you are speeding, you will not only lose time getting arrested, but you may also be fined. By driving at an authorized speed and on a regular basis, you will consume less fuel and you will probably be able to hold along the route with a full one made before departure.
Prefer secondary roads to those that are a little too busy
If you find a way to avoid traffic jams,this will do you the greatest good financially and in terms of time saving. You won't have to endure successive stops and your engine won't have to run unnecessarily. Hours spent in a traffic jam are like money thrown out the window. So choose the day and time of your departure so that it does not correspond to a moment of traffic.
You may be forced to take a highway at first, but in some places you have the option of leaving the highway and entering a secondary road. You will thus escape traffic jams and tolls, while probably discovering new shortcuts to Camping in Saint-Jean-de-Monts. This will be an opportunity for you to start enjoying the region and its beautiful panoramas… After all, you're definitely on vacation!
Don't overload your vehicle
It is true that you must prepare as best as possible by taking your essentials to the campsite, but avoid overloading the trunk. Otherwise, you will consume more fuel than due to the (more difficult) movement of your car that has become heavy. So sort it out and only take what's really essential.
Driving cheaper is quite possible as long as you agree to make a few small efforts. In particular, take the trouble to organize yourself well,both in terms of the route to take and with regard to the checks to be carried out on your vehicle.