Choose a seaside campsite in Saint-Jean-de-Monts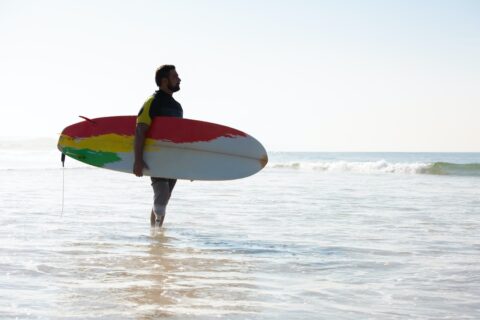 For those who are still hesitating and who wonder: "What to do in Vendée?", this article is for you. Discover the beautiful surprises that the Vendean marshes located around the camping Les Places Dorées have in store for you.
Are you looking for a seaside campsite in Saint-Jean-de-Monts? But don't you know which one to choose to make the most of your holiday?
Be careful not to hastily choose a campsite at the risk of ruining your stay. You should note that the choice of a campsite is ideally based on your needs and according to a set of criteria.
Check out our tips for choosing a campsite in Saint-Jean-de-Monts.
Opt for the 4-star camping Les Places Dorées
Those wishing to find a campsite ideally located near the sea in the locality of Saint Jean de Monts will certainly find their happiness at the 4-star campsite Les Places Dorées.
Founded in 1982, the Camping Les Places Dorées welcomes many families, people solo, couple or in groups wishing to spend an unforgettable holiday in a warm and idyllic setting.
Its location gives it undeniable assets and that are sure to seduce you. Located just half a mile from the sea, the campsite guarantees direct access to a long sandy beach and the ocean. From your accommodation, you can easily get there, on foot or using a means of travel such as cycling.
If you are also a nature lover or a fan of outdoors, you will be happy to know that the camping Les Places Dorées is just 300m from the Saint-Jean-de-Monts State Forest.
A seaside campsite with services and entertainment suitable for all ages and desires
The ideal campsite is also defined by the nature and extent of the services and activities it offers its guests. But these services must still be able to match their needs according to their ages, desires or what they are looking for. On this point again, the 4-star Camping Golden Places aims to fulfill all your expectations.
The structure offers a full range of services and activities for all ages and desires. Children, teenagers, adults or seniors, all people aged 0 to 99 will have everything they need to make the most of their stay at the Golden Places.
The proximity of the campsite to the sea leaves a special place for aqualudic activities and water sports. It also offers playgrounds and various activities for your little ones, a teen club, a Hammam Jacuzzi sauna, a bar restaurant, evening shows and more.
Accommodation to welcome you in the most comfortable seaside in Saint-Jean-de-Monts
Accommodation is a criterion of the utmost importance for the choice of the ideal seaside campsite. The premises and locations must meet your practical or comfort needs and necessarily take into account the number of people who can occupy it.
The offer of accommodation at Camping Les Places Dorées is the most comprehensive for an average of 76 locations. You can choose from green tents with a well-equipped pitch, camper pitches, as well as mobile homes for even more comfort.
As you may have understood, Les Places Dorées meets the essential criteria that help make it an ideal destination for those looking for a seaside campsite. To further refine your research, we suggest below other points that you should pay attention to when choosing a campsite in Saint-Jean-de-Monts:
Recommendations
The stars
The internal regulation
Prices
The types of accommodation
The services offered
Animations
Infrastructure
Our accommodation suggestions