Choosing a 4-star campsite in Saint-Jean-de-Monts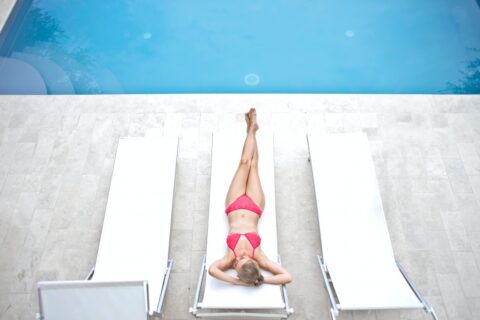 You want to stay in a 4-star campsite in Saint-Jean-de-Monts and you do not know which one to choose? Les Places Dorées explains how to do it.
The holiday period will soon be coming to the fore. It is therefore appropriate that you begin to prepare them. To spend an unforgettable holiday, choosing a campsite in Saint-Jean-de-Monts is a wise choice.
However, finding a 4-star campsite in vendée is not easy. Here's how.
Set dates
Even if it may seem innocuous, the first element to consider when choosing your campsite is the date of your trip. Indeed, you are surely not the only one to consider choosing a 4-star campsite in Saint-Jean-de-Monts. It is therefore important that you can know which establishments have free accommodation at the time you want.
It is therefore recommended that you do this early enough. Then first set the start and end dates of your stay. Then you just have to make your reservation according to the 4-star campsite available and offering the services you want during this period.
Consider the types of accommodation
One of the major advantages of camping is that it allows you to live varied experiences. One of the means used for this purpose is accommodation. Indeed, a 4-star campsite in Saint-Jean-de-Monts offers you different accommodation options.
For a classic camping experience, you can choose a location to set up a tent. If you desire something more spacious, you can opt for the cottages. In case living in a motorhome has always made you want, it will be an opportunity to have a good time there.
Thus, you must choose your campsite according to the types of accommodation available and your preferences. This has a lot to do with the quality of your stay. Whatever your choice, it will necessarily go with maximum safety and comfort.
Review services and prices
Always in order to choose the 4-star campsite in Saint-Jean-de-Monts that suits you best, you must browse the services offered by the different establishments. These are not fixed and vary from one campsite to another.
In a 4-star campsite in Saint-Jean-de-Monts, you can benefit from services such as the jacuzzi or the sauna. Guests can also have access to a barbecue.
Give a place of choice to the really useful services that make your life easier during your holidays. Thus, you can prefer 4-star campsites that offer free wifi or acleaning s ervice. In some of them you can even rent a refrigerator.
Note that depending on the different services and amenities they offer you, the campsites will not come back to you at the same price. You will then have to choose one that allows you to stay within your budget.
Consider entertainment options
Holidays and entertainment go hand in hand. You may not have planned to relax only during your entire stay. In this case, you must target the 4-star campsites that offer the activities that interest you.
It can be hikes or sightseeing. The city of Saint-Jean-de-Monts has several sites like the island of Yeu that you will love to discover. This is an ideal activity if you have a taste for adventure.
Entertainment for children and adults is also available in the campsites of the region. In fact, if you come with your children, choose campsites offering this option. In case you are a sea lover, water activities like diving should seduce you.
In short, to choose your 4-star campsite in Saint-Jean-de-Monts, many criteria are to be considered. Among other things, you have:
Recommendations
The rules of procedure
Prices
The services offered
Animations
Infrastructure
Our accommodation suggestions