Discover the advantages of the Camping Les Places Dorées in Saint-Jean-de-Monts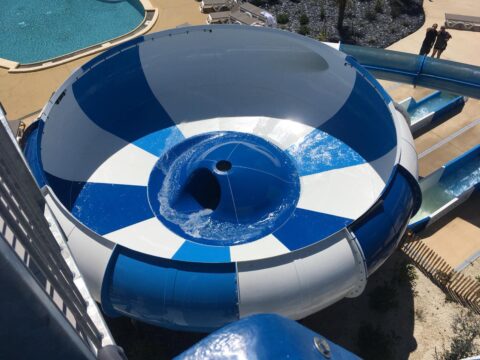 Check out our brochure! Camping Golden Places and all its assets
One of the oldest activities in the world, camping attracts more and more holidaymakers. In France, you will easily find a place to spend unforgettable moments in the midst of charming landscapes.
Among the most popular sites in the Vendée, camping the Golden Places is a reference. It is indeed a 4-star campsite in Saint-Jean-de-Monts that offers the opportunity to participate in a multitude of activities.
This article is a brochure that allows you to get an idea of the activities you can do during your stay.
Camping The Golden Places: an ideal setting for family camping
Located between forest and beach, the Camping Les Place Dorées is an idyllic corner and a perfect choice for holidaymakers who want to get closer to nature in complete freedom.
The site offers several perfectly designed spaces to promote relaxation, relaxation and tranquillity. So if you want to spend moments of conviviality with your family, you know where to go.
In general, the Vendée region is known for its diversity of landscape and pleasant climate. Its beautiful beaches and marshes guarantee a memorable stay.
By spending your holidays at the Golden Places campsite,you can discover new horizons. If you want, you can come with your pet to allow him to change air as well.
A lot of recreational activities for adults
Between April and September, the Camping Les Places Dorées offers several activities for holidaymakers. By going there, you will have the opportunity to do many fun activities.
The site has a multi-sport field where you can participate in team games such as volleyball, football, tennis, etc. Hiking, cycling, fishing and swimming are also possible.
If you want to relax during the evening, you can take part in concerts organized within the campsite. Depending on your desires, you can access a large, well-maintainedaquatic area where you can play water polo games.
It should be noted that aquagym courses are taught by professionals in the field. With exotic plants and heated pools, this park guarantees relaxation and relaxation.
This campsite also has swimming pools around which are set up beaches and terraces with sunbeds for sunbathing. A free wellness area is available with bubbling baths, hot tubs and steam rooms.
Activities specially designed to make toddlers happy
If you are camping with your children, they will also be able to participate in activities planned for them. In swimming pools, for example, there are water slides that can make them happy.
This campsite also has a shallow paddling pool to allow children to have fun without any risk. From morning to evening,various activities for teenagers are offered.
No matter what they want, they will easily find a way to have fun with other people their own age. Bike rides, horseback riding and various initiations guarantee an unforgettable stay.
Mobile homes for a comfortable stay
Today, camping is no longer just about settling in the heart of nature. For your stay at the Les Places Dorées campsite, you'll find comfortable mobile homes at an affordable price.
The surface of the mobile homes offered ranges from 20 to 36 m2 and the choice is based on your desires and your budget. If you come with your family, you can choose a large model to stay together throughout the stay.
So don't hesitate to contact us to book your place!
Our accommodation suggestions