Ecological camping and recycling in Saint-Jean-de-Monts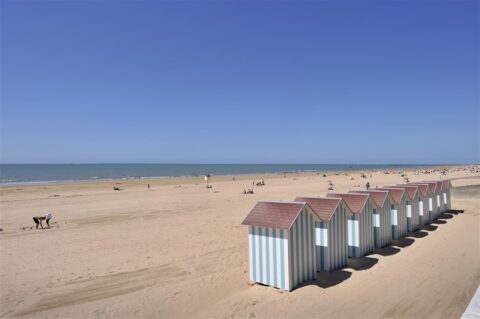 Want to have a unique vacation? So the joys of camping seem to be an excellent option. Camping is good, but when it is done with respect for nature, it's even better. Fortunately, there are various eco-friendly campsites that will offer you nice surprises during your stay. To discover them a little better, we will take the direction of the Vendée, more precisely that of Saint-Jean-de-Monts.
The "Golden Places" campsite: quality vendée campsite
To respect nature, the "Golden Places" campsite in Saint-Jean-de-Monts offers constructions made from ecological materials. Apart from respect for the environment, these green buildings have another dual interest: that of saving energy and improving water consumption.
Always with this in mind of respect for the environment, the campsite "Golden Places" practices the sorting and recycling of household waste. In addition, to create a healthy environment, camping staff strive to follow a garbage collection plan that contributes to the beauty and safety of the premises.
If they don't choose the "Golden Places" campsite as their place to stay, nature friends will be able to find other eco-friendly campsites in the area.
The vendée campsite "The Forest"
Also in Vendée, close to Saint-Jean-de-Monts, is the campsite called "the Loire Fleurie". This campsite is authentically "pro-ecological".
Already, it is clear that it is located in the marshes of Saint-Jean-de-Monts. This geographical location allows visitors to live an original and unique experience in the context of respect for the environment. Proof of its experience and the quality of its programs, the campsite "La Loire Fleurie" has several official labels that are:
Green key;
Qualified camping;
Emma.
Waste recycling is practiced. In addition, the campsite has a water collector that is used to water the many plants inside the facilities. In order to be in full agreement with its ecological commitments, the staff of the campsite "La Loire Fleurie" only uses eco-labelled non-toxic products as part of the cleaning of the various premises.
To participate in the recycling effort, a "donation box" was created. Visitors can drop off items they no longer serve or pick up items they need.
The "La Forêt" campsite: a nature-friendly vendée campsite
Also located in the Vendée, the campsite "La Forêt" is also part of the respect for nature. Located in Saint-Jean-de-Monts, its first asset is its proximity to the ocean, the beach, but also to the "forest of the Land of the Mountains". Then, you can't forget to mention your pool, which is naturally heated to the point where its temperature reaches 28 degrees.
And finally, despite its choice to be eco-friendly, the campsite has 4 stars that attest to the quality of its services.
Our accommodation suggestions