FAMILY HOLIDAYS: 6 REASONS TO CHOOSE A CAMPSITE WITH A WATER PARK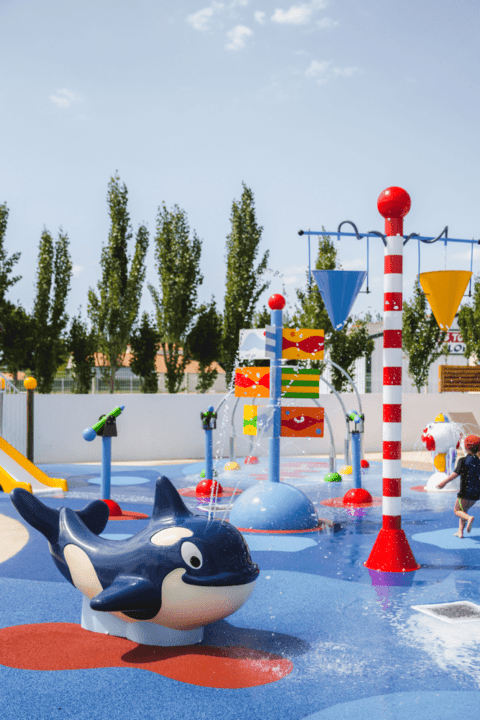 Spending moments relaxing and getting out of the daily routine is a legitimate aspiration. We all need to decompress from time to time, and many people opt for camping. But it's even better when you can have access to all kinds of animations and games to combine the pleasant with the fun. And when the water comes with all kinds of water games, it's the rejoicing assured for everyone, big and small.
Aquatic games and a beneficial experience for all ages
An aquatic space is distinguished first by its many games. If you want to give your children a great time of fun, a campsite with a water park remains an ideal setting: the slides, for the craziest slides and the paddling pools specially designed for children. The older ones will also be interested in the indoor swimming pool which allows swimming in all seasons. A campsite with aquatic space offers a rewarding experience for all ages. Everyone has something to benefit from it, making it a good time for all participants.
Animated and emotional moments, but also from rest to calm
It is the little ones who will be the first to be delighted to be able to explode and have fun without restraint. The laughter, the joy on the faces, the atmosphere of joy that reigns during these moments make them moments of unheard-of rejoicing. In a campsite with water park,you have the assurance of having people, if you like sharing and warm and lively moments. The good news is that you can also retire at any time to the accommodations, to rest in peace. After a good atmosphere where you could have fun to the full, you can quietly join your accommodation and offer you these moments of calm and tranquillity.
A wellness space to relieve your body
A wellness area is one of the different attractions that includes a campsite with aquatic space. Between a sauna or a steam room,you will have the choice of the option that suits you best. Relax as much as possible, do good to your body…; only the present moment matters. This wellness area that delights the greatest offers you an ideal setting to free yourself from the accumulated tensions, and decompress. It is also a gift that you make to your body when you know all the good that these moments have on the body.
A campsite with an aquatic area also offers you this opportunity to enjoy the water at will. You don't have to deprive yourself when you feel the urge to go into contact with the water! This provides a pleasant and soothingfeeling. Throughout your stay, the various aquatic attractions are at your fingertips. The relaxation is maximum; you can swim, splash, or join your children in water battles. This is a real opportunity to de-stretch, even for those who will stop to dip only their feet in the water.
The Golden Square welcomes you in a heavenly setting
Everything has been put in place to ensure maximum well-being and pleasure. In addition to the water games and free wellness area as well as the games room and entertainment programs, you will also find a restaurant bar ready to cater to your tastes. This natural setting not far from the sea will make you want to come back, whether you are a lover of the beach or hiking in the forest.
Our accommodation suggestions