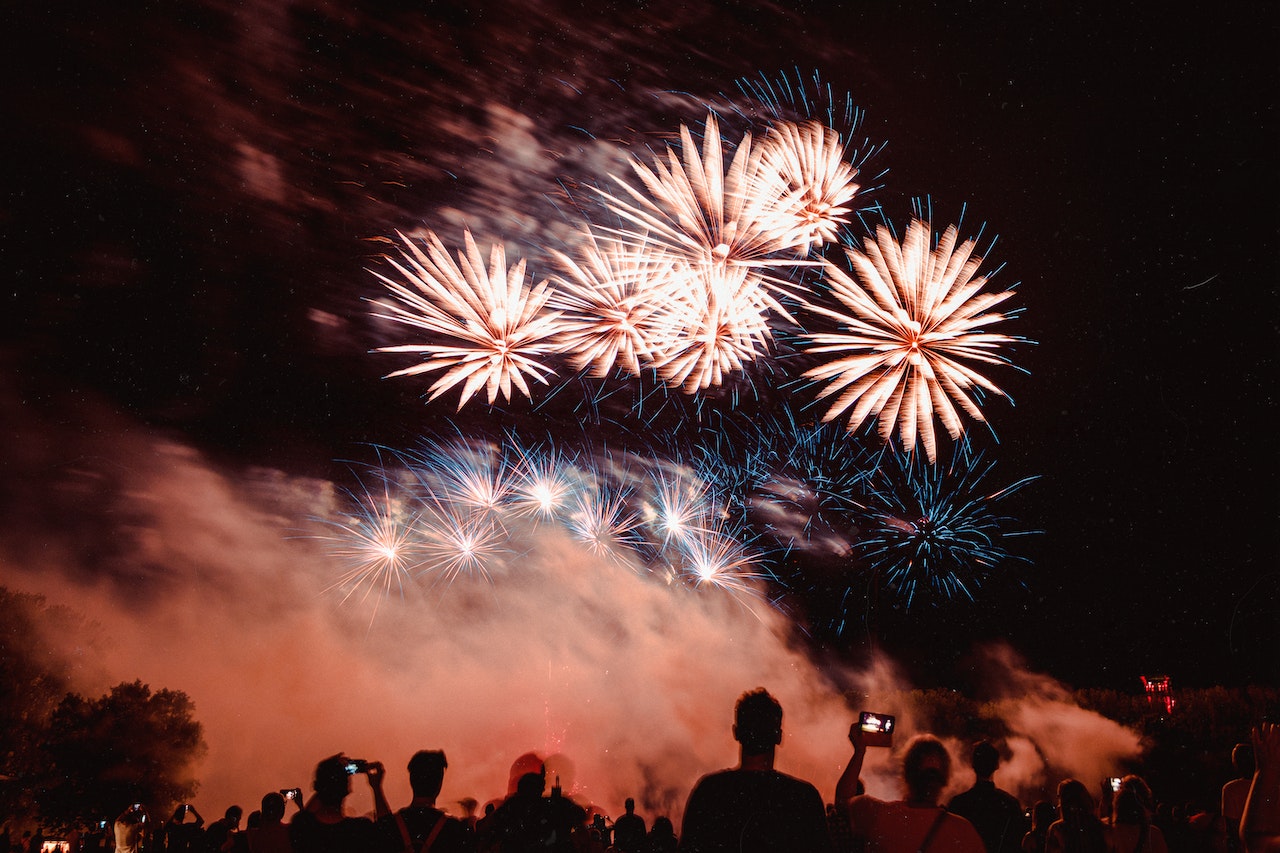 Festivals and events not to be missed in Saint-Jean-de-Monts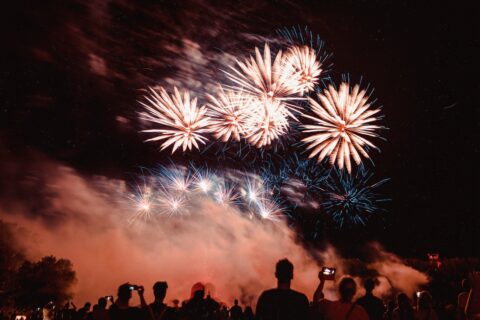 Saint-Jean-de-Monts is an active and dynamic city, for young and old. Discover all the events not to be missed each year!
Do you know the town of Saint-Jean-de-Monts? It is one of the flagship towns of the Vendée, which attracts many tourists every year. And it's not for nothing!
Indeed, Saint-Jean-de-Monts is a very dynamic city, in which life is good. The many year-round residents are known to be very warm and welcoming, and they love to show off the specialties of the region.
In addition to its very warm population, Saint-Jean-de-Monts is a welcoming city, especially by all the events organized there each year.
Whether annual or occasional events, for families or for young people: you will be spoiled for choice in terms of entertainment, if you go to Saint-Jean-de-Monts.
Your Les Places Dorées campsite presents the various events you absolutely must do in this beautiful Vendée town.
The fireworks of July 14
As in all cities in France, July 14 is a day of celebration, reserved for a superb fireworks display. From the city center or from the large sandy beaches, you can thus observe all the sparkling beauty of the patriotic fireworks.
Saint-Jean-de-Monts then comes alive and follows the festive atmosphere, with bars and restaurants as well as the many tourists in the streets. A night to do absolutely during your vacation!
If you like fireworks, know that every year, we also celebrate the Festival of Flames. This is a party to celebrate Saint John, the feast of the patron saint of the city.
Concerts and fireworks follow one another in the ideal living environment that is Saint-Jean-de-Monts.
Discover all the activities in Saint Jean de Monts
The feast of the sea
As a good coastal town, Saint-Jean-de-Monts also celebrates the sea every year. It is then a festival organized in summer, which also offers concerts, fireworks, exhibitions, boat parades…
You can also take the opportunity to discover many nautical and sporting activities such as surfing, kite surfing, windsurfing, sand yachting… This is an opportunity to try out new sports that you may like!
Christmas market
We often talk about Saint-Jean-de-Monts in summer, but have you thought about visiting the city in winter? It is a must to satisfy your desires elsewhere!
After hiking, sporting activities, bowling… why not relax at the Christmas market?
This small Christmas market is organized every year in December. You can then taste many regional specialties, but also buy your Christmas gifts from local artisans.
Something to please your loved ones, while lounging in a magical universe!
Find out more about the Christmas markets in Saint-Jean-de-Monts
The Boat Show
Each year, Saint-Jean-de-Monts also hosts the boat show, which is an event bringing together all lovers of sailing and pleasure boats.
Generally, this show takes place in May and you will be able to discover all the latest news in the field of water sports, as well as activities designed for young and old.
What to discover a nautical universe, and take advantage of it to learn new things.
The Spring Fair
Finally, the Spring Fair is an unmissable event for lovers of nature, agriculture and ecology.
It takes place in April, you can discover local exhibitors and events organized for all audiences.
The Vendée, a welcoming region in all seasons!
A city as dynamic as it is welcoming, Saint-Jean-de-Monts is a must for holidays, whether in summer or winter!
But above all, when you go to Saint-Jean-de-Monts, it is impossible to get bored with all the events and demonstrations.
Book a timeless stay at your Les Places Dorées campsite in Saint-Jean-de-Monts.
Our accommodation suggestions