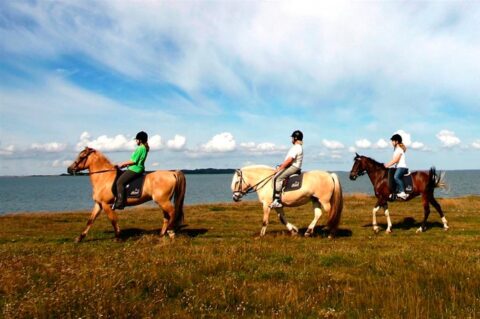 Treat yourself to a horse or pony ride and discover the forest and beaches of Saint-Jean-de-Monts in a different way! Nelly and his team introduce you to the joys of riding whether you are an experienced rider or a beginner.
The forest of Saint-Jean-de-Monts with its 2280 hectares offers a magnificent setting for horseback rides. Many paths are reserved exclusively for horses for trotting and galloping in peace.
For fun and of course to progress Nelly's Ranch also offers courses of initiation or training at the half-day or the week.
We like: the equestrian centre offers walks in hand accessible from 3 years old!
Address:
Broken Mill Road
85160 Saint John of Monts
See more info on the Nelly Ranch in Saint Jean de Monts