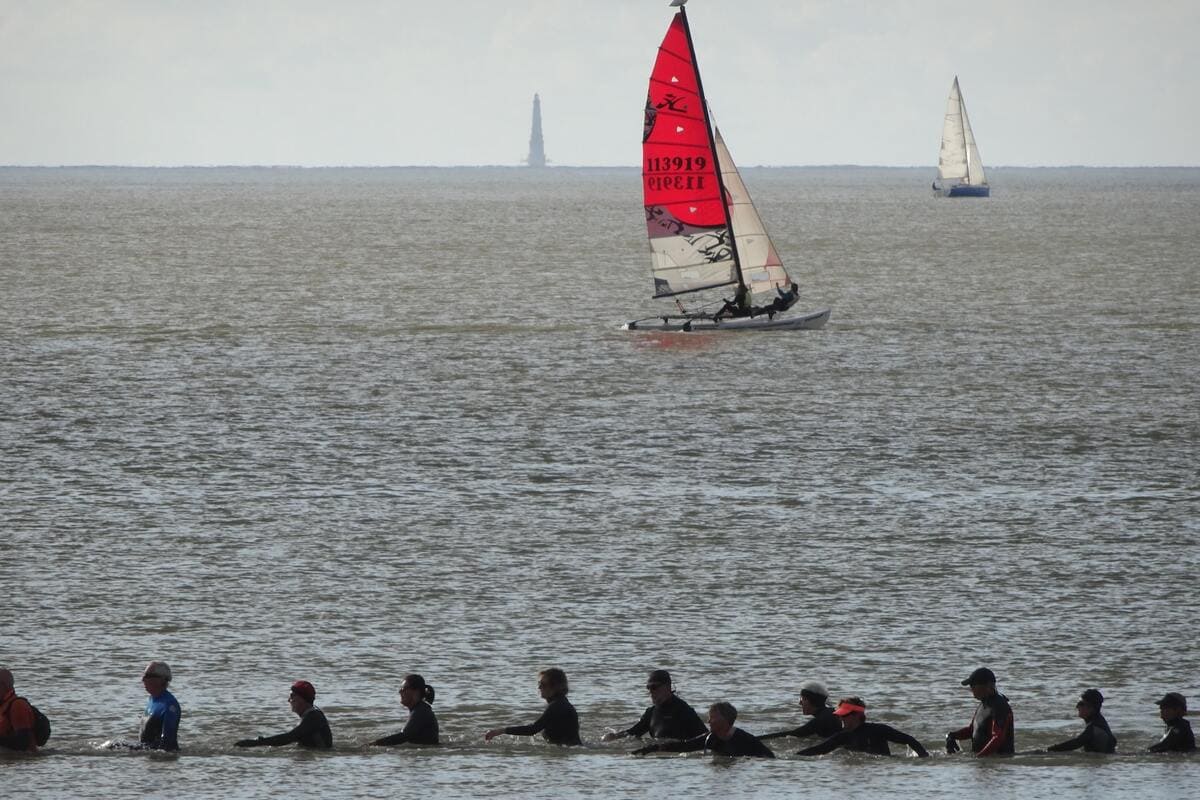 Nautical activity in Vendée in winter: do you know the longe-côte?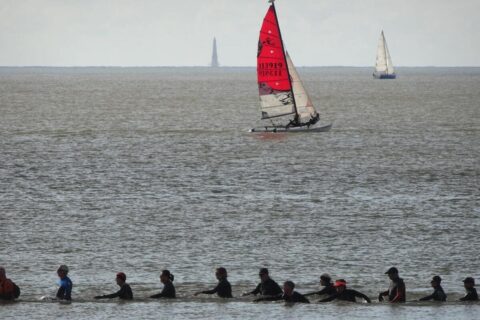 Do you know the long coast, this new popular water sport? Your campsite l'Abri des Pins presents you with all its benefits!
The Vendée is the ideal region for discovering new things. Especially when it comes to water sports!
If you are looking for new experiences, you have a taste for sport and you love the sea, the Vendée is the perfect place for you.
But what to do in Vendée? Among all the culinary, cultural and natural discoveries you can make, it is also possible to take the time to practice water sports.

And among the water sports in vogue these days, we find in particular the long coast. This brand new sport is becoming increasingly popular, for many reasons.
But what is it exactly? And why practice a nautical activity in the Vendée ?
Your Abri des Pins campsite has the answer to all these questions!
Discover all the advantages of the long coast, as well as tips for practicing this new water sport.
What is the longe-côte?
First of all, it is essential to take stock of what is called the longe-côte. It is a water sport that is practiced above all at the beach .
The principle of the longe-côte is actually quite simple. It is simply a question of putting on an aquatic suit so as not to be cold, and of running with small strides, immersed in the water.
You then have water up to your shoulders or your chest , depending on your preference. And you will run in small strides, along the coast. It is a fairly sporty nautical activity , which is particularly known for all its benefits from the point of view of health and morale .
In general, the longe-côte is practiced in groups. You accompany several people on this aquatic race for about 1 hour. This allows you to meet people and practice a very pleasant team sport .
What equipment do you need to go along the coast in Vendée?
The equipment for the longe-côte is actually quite simple: all you need is a more or less warm aquatic suit depending on the season and your needs.
You can also wear gloves and water shoes , to avoid tripping. In general, the coast is practiced on sandy beaches: you therefore have no risk of hurting yourself while running.
You have the possibility to put on a diving mask , but it is not recommended. Indeed, your head must be above water and a mask may prevent you from breathing properly while you run.
What are the benefits of loin-côte?
The benefits of longe-côte are actually very numerous. It is indeed a sport that is practiced in the middle of nature , and which has many advantages from the point of view of health.
Running boosts your cardio , which is already good for your health. But doing it in seawater is all the more beneficial!
It has been scientifically proven that seawater has many benefits for the skin , but also for the muscles . It would limit the appearance of aches, and would facilitate blood circulation.
Without forgetting that you practice this sport in the ideal environment of the Vendée beaches, which extend to infinity.
Read also: The return to grace of the longe-côte, a sport with powerful muscle-building power
Where to go along the coast in Vendée?
You can go along the coast individually, on supervised beaches. But you can also join longe-côte groups, and practice this sport in a club.
Either way, you're spoiled for choice when it comes to entertainment. And your Abri des Pins campsite can give you all the information you need!
Book an unforgettable stay at the Abri des Pins, and go along the coast on the sublime beach of Saint-Jean-de-Monts.
To discover: The Vendée and its activities
Our accommodation suggestions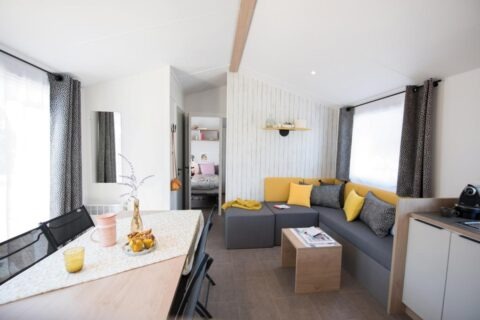 Cottage Family
covered terrace + TV + dishwasher

Area 40 m2

4 Bedrooms

1 person
Having a good stay with your large family is no longer mission impossible, with the Family Cottage and its surface area of over 40 m². 4 bedrooms and common living rooms, to ensure you have a comfortable and spacious holiday!