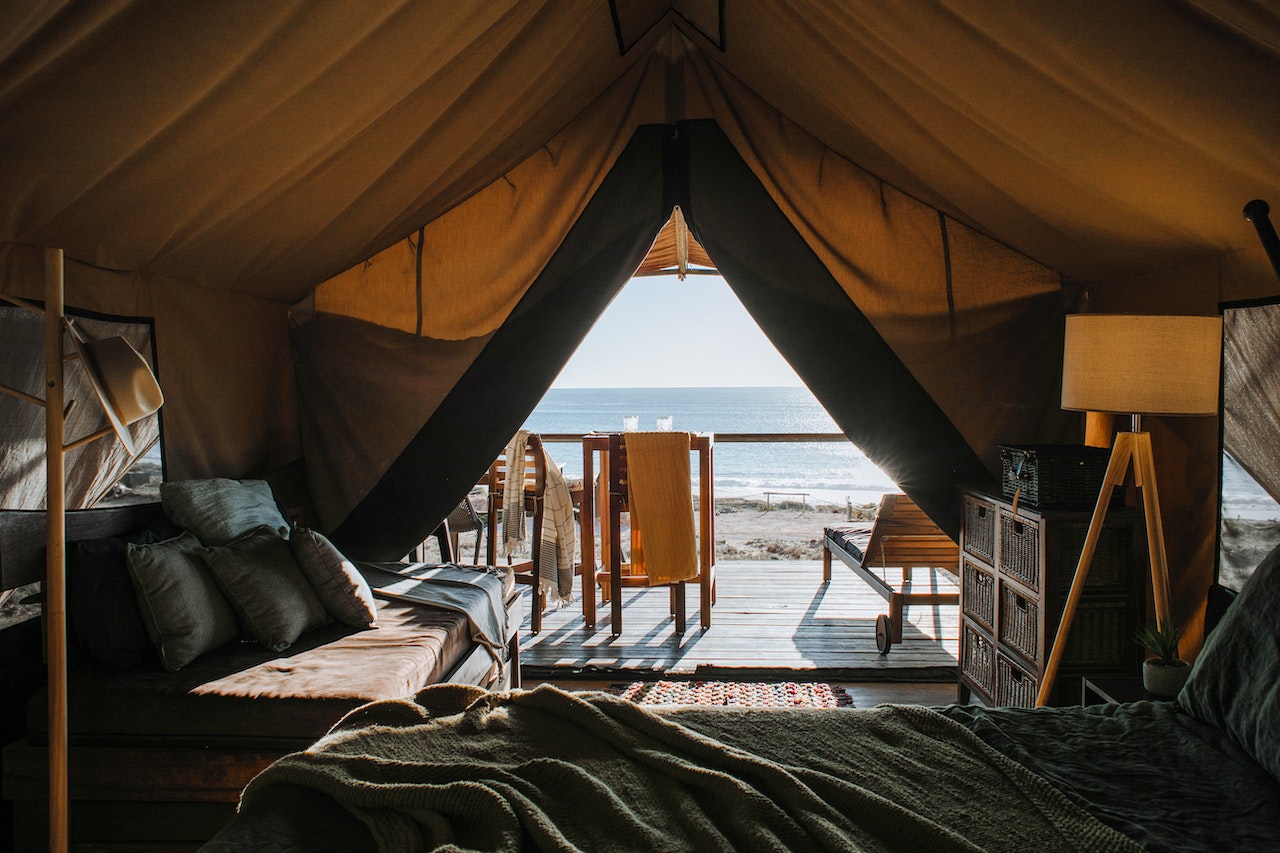 Our advice for choosing the right pitch for your tent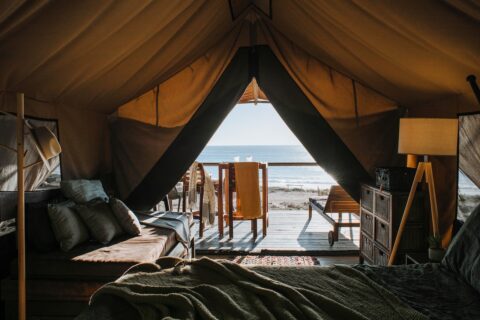 For your holidays with family or friends, choose the right tent pitch in Saint-Jean-de-Monts with these criteria!
Going on holiday in the Vendée means giving you access to lush nature at your fingertips.
If you are looking for adventure and you do not want to give up the comfort of a stay with family or friends, why not choose a tent site in Saint-Jean-de-Monts?
Saint-Jean-de-Monts is a Vendée town that attracts many tourists every year. Thanks to its ideal location on the edge of the ocean, you have access to many nautical activities, as well as to the green nature of Vendée.
But when you organize your holidays, comes the question: which pitch to choose when camping? ? What are the selection criteria for the ideal tent pitch for you?

In order to help you organize an unforgettable holiday in Vendée, Les Places Dorées presents all the essential selection criteria for your tent pitch.
Choose the right location in the campsite
The very first thing to take into account for your tent site is simply its location in the campsite. Indeed, most campsites in Vendée are located near very pleasant natural areas.
This is for example the case of Places Dorées, which is located 800 meters from a long fine sandy beach , and very close to the national pine forest of Saint-Jean-de-Monts. When you book your stay in Vendée, you can choose whether you prefer to be closer to the water, or closer to the forest .
It all depends on the holiday you want to spend, and whether you are going to spend more time by the ocean or discovering the natural beauties of the Vendée with your bike .
Also read: Holidays: three tips for sleeping well in a tent
Select the correct orientation in relation to the sun
Once you have chosen the location of your tent site, it is essential to select the correct orientation in relation to the sun . By orientation, we mean facing south or facing north.
If you know you're going to get up early and go to bed early, a south-facing orientation can be interesting: you get up with the sun starting to shimmer on your tent canvas.
On the contrary, if you want to sleep in and enjoy the refreshing sleep of the Vendée, prefer a northern exposure: that way, the sun will not find you until later in the morning.
Opt for a location near the toilets
Another criterion to take into consideration is the proximity of the sanitary facilities to your tent site. You have the choice between a location that is located very close to the toilets, which allows you to go to the toilet , shower and wash your clothes and dishes without having to walk for miles.
On the other hand, if you are near the toilets , you will be in the way of other travelers who need to access them. It is therefore not the most intimate locations.
It's all a question of practicality, and the stay you plan to spend in Vendée!
Check access to water and electricity on your pitch
Finally, selecting the right tent pitch involves checking that you have access to water or electricity on your pitch.
Access to water can be made through the toilets , which are not very far. But access to electricity is a must, whether to run your electric stove or to charge your phone.
With these few criteria, you are guaranteed to find the tent pitch that fully suits you for your holidays in Vendée!
Read also :
Our accommodation suggestions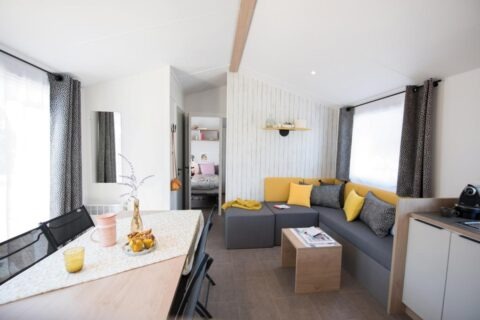 Cottage Family
covered terrace + TV + dishwasher

Area 40 m2

4 Bedrooms

1 person
Having a good stay with your large family is no longer mission impossible, with the Family Cottage and its surface area of over 40 m². 4 bedrooms and common living rooms, to ensure you have a comfortable and spacious holiday!