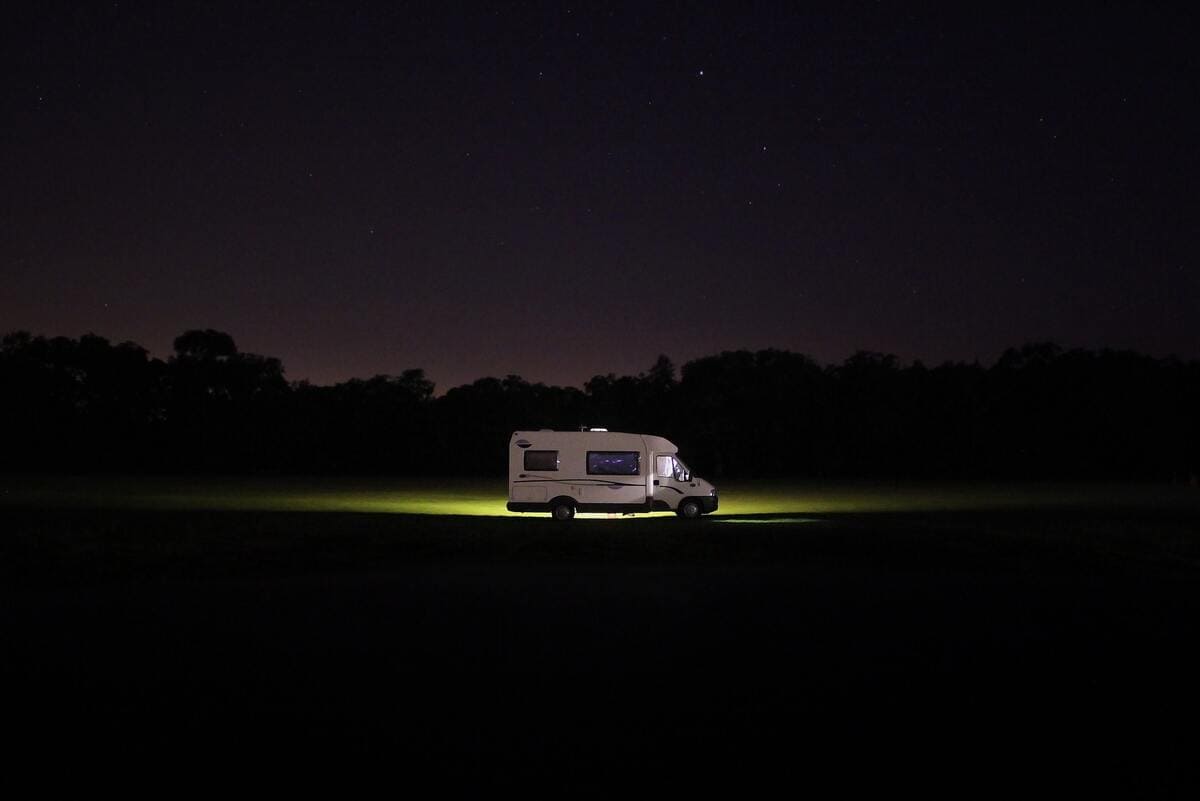 Our tips for sleeping well in a motorhome

What if you bet on comfort while choosing to sleep in a motorhome? Les Places Dorées gives you 5 concrete tips!
Adventure, a taste for nature, sleeping under the stars… It's a dream come true, for holidays with family or friends!
But whatever your plans, we all need a certain amount of comfort. Including when you plan to sleep in a motorhome.
Motorhomes are top vehicles for touring France and the Vendée, while having your comfort close at hand. But sometimes, nights in a motorhome are not easy.
To help you have an unforgettable stay in Vendée, your Les Places Dorées campsite gives you concrete advice on how to sleep well in a motorhome. And it all starts with choosing the right one location in Saint-Jean-de-Monts !
Choose a good location
Forget the sides of the road and motorway service areas: sleeping well in a motorhome means above all choosing the right place to park your motorhome.
It is not a question of parking anywhere to spend the night (unless you have no choice). If you are looking for a place to stop for a few days, we highly recommend choosing a camper place at a campsite.
Indeed, many campsites in Vendée offer quality pitches for your motorhome. They are equipped with a water supply and access to electricity.
But that's not all: they also allow you to do your emptying , thanks to specialized facilities for motorhomes . You can then park your motorhome for several days, while enjoying the comfort of the sanitary facilities and the amenities made available to you.
You can also choose the location of your pitch, in order to opt for a pitch that is facing due south or due north, next to the sanitary facilities or far from the center of the campsite… It all depends on your preferences, and the holiday you want to spend. with family or friends.
Arrive before sunset
To spend a good night in a motorhome , you have to be able to make all the necessary installations. However, installing your motorhome in the dark of night is not always easy… Especially in campsites that are not lit.
It is therefore strongly recommended to arrive before sunset, to be able to take your marks in peace and enjoy a quality environment during the day. You can then familiarize yourself with the places and amenities, and prepare your kitchen or your berth for the night. All without a flashlight in hand!
Drain and fill up with water before nightfall
In the same way, it is strongly advised to drain and fill up with water before night falls. Indeed, it is always more complicated to find water sources and drainage areas in the dark night.
Not to mention that you may need water for showering, or for cooking that evening: it is therefore preferable that your motorhome be fully equipped to give you access to optimal comfort.
Also read: Motorhome: how to empty and refuel?
Provide food
Sleeping well in a motorhome means above all sleeping with a full stomach! If you have an equipped kitchen, be sure to provide cooked food or cooking.
Otherwise, also consider equipping yourself with a stove so that you can cook in the evening, without having to run to find a store open at nightfall.
Have the equipment for a good night's sleep
Finally, sleeping well in a motorhome sometimes means having earplugs and an eye mask. So you won't be disturbed by noise or the sun.
Exactly what you need to spend a great night in the calm of the Vendée, at your Les Places Dorées campsite!
Read also: 5 tips for choosing the right pitch for your caravan
Our accommodation suggestions