VENDÉE SPORTS ACTIVITIES: 4 THINGS TO DO WHILE CAMPING IN SAINT JEAN DE MONTS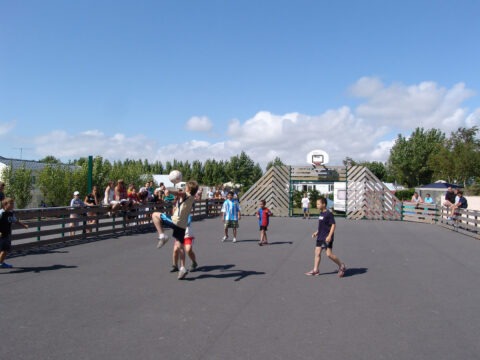 The holiday season is getting closer. While some prefer all-inclusive travel, others opt for freedom during the holidays. The goal is to be close to nature and to share beautiful moments with their loved ones! If you have a taste for the outdoors, rest, beaches and sports, then you'll love camping in Saint Jean de Monts.
Located in the department of Vendée, Saint Jean de Monts is a city known for its tourist dynamism. Every year it drains nature lovers. Several activities are available during a campsite in Saint Jean de Monts. We have selected a few activities to do during a campsite in Saint Jean de Monts.
A hike for communion with nature
Camping in Saint Jean de Monts is an opportunity to discover the beauty of nature. You can go hiking with your loved ones, whether by bike or on foot. The mixture of flora and fauna allows you to recharge in a deep and pleasant calm.
There are several bike rentalservices. You can easily get a bike to walk the different bike paths or hike in the natural forest.
Tennis for fitness
Holidays are a time of rest, but also of fitness for some. Several tennis clubs are available in Saint Jean de Monts during the holidays. Whether you're an amateur or a professional, you can sweat and get fit while playing tennis. Several coaches are available to help you either learn the sport or to help you raise your level.
You will take advantage of the many tennis courts to practice this sport and challenge other holidaymakers.
Why not golf?
Saint John de Monts has vast green spaces where you can enjoy golf. Fans of this sport will have at their disposal a large course well equipped to leave to their favorite sport.
Sports tournaments
There are several sports tournaments you can participate in in order to burn some fat. With your loved ones, challenge other holidaymakers in different tournaments. We have handball, petanque or even football,among others. You will have several opportunities to leave your caravans or tents and enjoy the outdoors. All this in good humour and friendliness.
After all these activities, you can enjoy relaxation centers like spas,or fitness centers where you can do gymnastics and work on your flexibilities. These rooms are open all day to welcome you.
Camping in Saint Jean de Monts will be an opportunity to discover the different facets of outdoor living. This will be an opportunity to commune with nature in order to recharge and get back in shape by practicing a sports activity.
At the 4-star Golden Placescampsite, we have several facilities to allow you to spend a beautiful family holiday. You can take advantage of our spaces in the sun or shade to elect home for a while. Our swimming pool,slides and multi-sport field will allow you to take care of your body by practicing sports activities. You can book your caravan, tent or even mobile homes by taking a tour here. We guarantee you quality services and assure you that you will spend a pleasant holiday with us.
Our accommodation suggestions