THE BENEFITS OF CAMPING WITH THE GOLDEN SQUARES IN SAINT-JEAN-DE-MONTS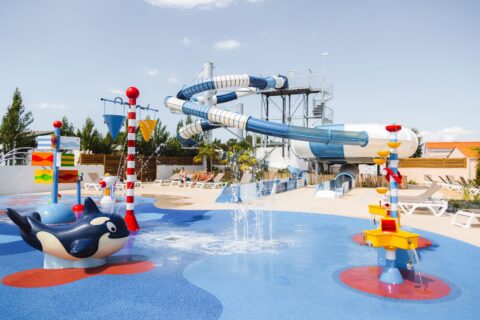 After the effort, comfort is said. But one wonders where and in what context to spend his lost hours while saving on his budget and without sacrificing comfort and services. This implies knowledge of the different categories of accommodation you want to take.
The most appropriate is of course the camping with the Golden Places in Saint-Jean-de-Monts.
Why opt for the 4-star Camping Les Places Dorées in Saint-Jean-de-Monts?
Spending time or vacationing in a campsite offers important financial and well-being assets. Here are some of the places that The Golden Places have in Saint-Jean-de-Monts:
– A free area dedicated to well-being (sauna, steam room, bubbling bath);
– A space dedicated to sports activities;
– Located just 800m from the beach of Saint-Jean-de-Monts;
– Close to bike paths and also to walking trails;
– Slides for the youngest.
The Golden Places campsite in Saint-Jean-de-Monts: a positive impact on children's education
Camping has a positive impact on children's awakening. At the campsite, games, markets and group walks during the holidays allow them to discover the landscapes, but also to understand scientific, historical and geographical concepts as well as ecosystems.
They experience the reality of learning and the concepts they are taught, which allows them to emancipate themselves fairly quickly in school life.
Worries about the benefits of camping?
The 4-star Golden Places camping in Saint-Jean-de-Monts strives to give the best of the benefits of camping. However, it must be recognized that steps must be taken to avoid certain disappointments:
– Camping is not a good place to travel with newborns;
– For some comfort, it is advisable to choose campsites of high standing.