Today, it is impossible to act without worrying about our impact on the planet. And by welcoming several thousand travelers and holidaymakers a year,the campsites must be all the more glamorous on their carbon footprint.
Your 4-star Camping Golden Places doesn't work without thinking! Like everyone else, the environment is a consideration that is close to our hearts,and is one of our priorities.
To ensure that you have a good holiday while respecting the planet, we have adapted our operations and organization to environmental concerns.
Environmentally friendly accommodation
Whether you decide to go in a tent, a campervan, a caravan or a mobile home,at the Camping Golden Places all accommodations are designed to be as eco-responsible as possible!
Your mobile-home cottages are made with respect for environmental considerations, from world-friendly raw materials. Evacuation and water supply are also made to minimize waste, while ensuring your comfort.
The prohibition of excessive waste
Wasting is far from a pleasure, whether for us or for the planet! However, campsites and restaurants are places where excessive waste is very present. But not at the 4-star camping The Golden Places: out of the question!
Our operation and our policy are based on a zero waste orientation,in order to minimize our waste on a daily basis. For example for our bar restaurant. Our cooks do not prepare small dishes in advance and in large quantities, to reduce the risk of waste.
Everything is done on site, and taking environmental considerations into account. At The Golden Places campsite, everything is designed to satisfy your holiday cravings, and nothing is done at the expense of the planet.
Sorting and recycling for all
Respect for the environment also requires the sorting and recycling of waste, quite simply. Our restaurant bar applies this operation in order toaffirm our ethical principles.
And for all our holidaymakers, sorting bins are available! The glass, the cardboard. Everything is separated and separate, then recovered by the sorting plants. Producing waste, we have no choice. But produce them in an eco-responsible way!
Book a stay in an eco-friendly campsite, and enjoy your holiday in the wilderness. Go green!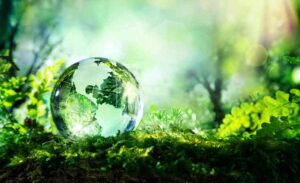 Check out the other good points of our 4-star campsite: