THE MARKETS OF SAINT JOHN OF MONTS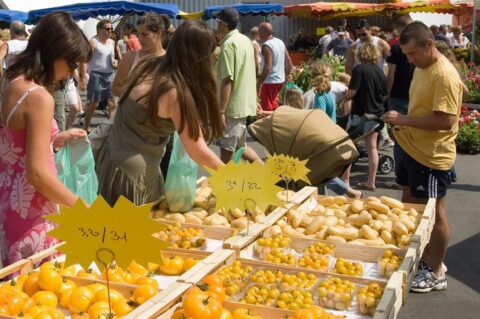 During your holiday in Saint Jean de Monts, stroll through the markets and taste the local products offered to you by local producers. A walk full of flavors and colorful to whet your appetite!
Every day, a market is held in the city centre, on the spot of the small market or next to the beach of lesS ladies. This is the perfect opportunity for campers to shop and bring fresh produce and local specialties to the campsite.
Roasted chicken, fish, shellfish, fleur de sel and salicorne, jams, melons, strawberries and other sweets of the country will reveal their incomparable flavors!
Jean Yole Market
All year round, Wednesday and Saturday mornings.
Spring/Summer: Saturday, April 4 to Sunday, September 27
Covered Beach Market: Avenue des Demoiselles
Food: Every morning from July 1 to August 31
Nocturnal: Every night from 8 p.m. to midnight in July and August
Demoiselles Beach Market: Avenue de la Plage
Food and non-food: Monday and Thursday mornings from July 2 to August 27
THE TOUR OF THE MARKETS OF VENDÉE!
Discover the other markets around Saint John of Monts!
Our accommodation suggestions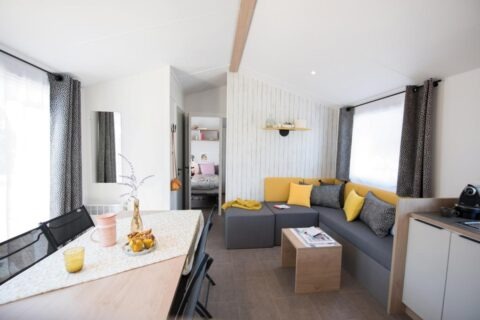 Cottage Family
covered terrace + TV + dishwasher

Area 40 m2

4 Bedrooms

1 person
Having a good stay with your large family is no longer mission impossible, with the Family Cottage and its surface area of over 40 m². 4 bedrooms and common living rooms, to ensure you have a comfortable and spacious holiday!