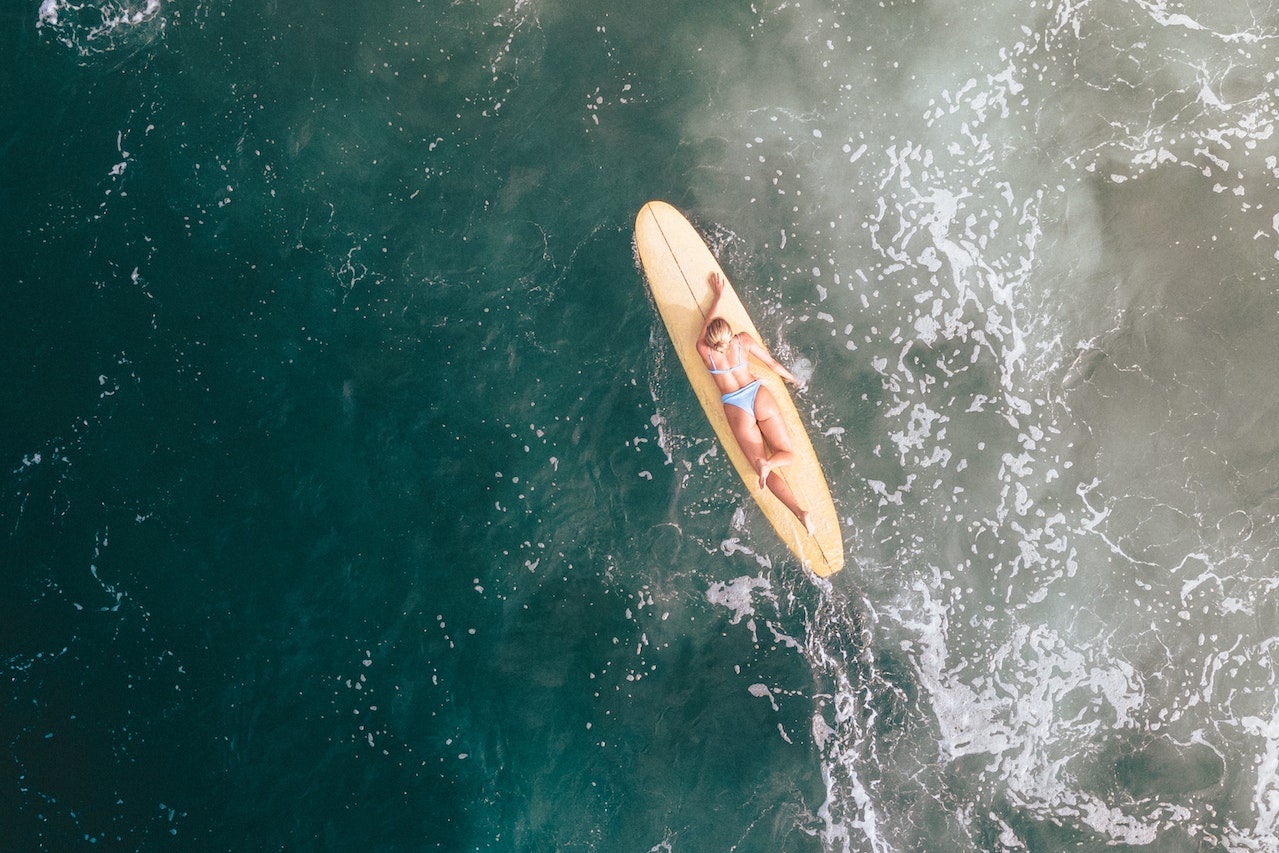 The most popular surf spots on the wild coast in Vendée
Are you looking for the best spots for surfing in Vendée? Luzeronde beach, Dunes beach… Les Places Dorées tells you everything.
Do you know one of the favorite water sports of the French?
No doubt: it's about surfing! Take the wave, learn to get up on the board, have a taste for speed and thrills… Everything about surfing makes you want to learn how to practice it to tame the waves!
And above all, go surfing in the Vendée: there is nothing better. Of course, you can also opt for a walk on the wild coast in Vendée : enough to discover the wide open spaces and take the time to breathe.
But if you want to take up a water sport and discover the joys of the Vendée ocean, why not go surfing?
Whether during surf lessons or solo, there are spots to frequent, and other spots to avoid. Les Places Dorées, your campsite in Vendée, presents all the surf spots to try in Vendée!
La Linière beach: a popular destination for surfers
Located on the wild coast in Vendée, Linière beach is one of the most popular surf spots in the region.
This fine sandy beach is known for its regular and powerful waves , as well as for its beautiful view of the maritime horizon.
Plage de la Linière is particularly popular with experienced surfers, but it can also be enjoyed by beginners with suitable wave conditions.
>>>Also read: The most beautiful beaches on the Island of Noirmoutier
La Court beach: an ideal beach for beginners
La Court beach is the ideal place for beginner surfers.
It offers smooth and light wave conditions, making it an ideal place to learn to surf.
So you can learn to master the board as it should, without being afraid to launch or hurt yourself.
It is an ideal beach to learn to master the board, and to pick up speed little by little, without rushing.
The beach is also surrounded by a pine forest that protects it from strong winds, making it very popular with families in summer. So watch out for swimmers if you decide to try it!
Dunes beach: an emblematic surf spot
Dunes beach is an emblematic surf spot on the wild coast in Vendée.
This sandy beach is known for its powerful waves and natural beauty.
Experienced surfers come from far and wide to ride the waves at Dunes Beach. However, it is important to note that the conditions can be dangerous for beginner surfers.
So don't hesitate to start surfing on a calmer beach if you don't have a very good level of surfing skills.
Luzeronde beach: a calm and peaceful beach
Luzeronde beach is the ideal place for surfers looking for a calm and quiet place.
This beach is located in a small cove and is surrounded by sand dunes and pine forests.
The waves at Luzeronde Beach are often smaller and gentler than the waves at other surf spots, making it ideal for beginners or for surfers looking to relax and enjoy nature.
Book the right accommodation for your surfing holiday in Vendée!
The wild coast in Vendée is an incredible place for surfers of all levels. Whether you are a beginner or an experienced surfer, there is a surf spot for you.
By now you know all of the popular destinations for surfers that offer a unique experience. So, bring your surfboard and enjoy the waves of the wild coast in Vendée !
>>> Read also :
Our accommodation suggestions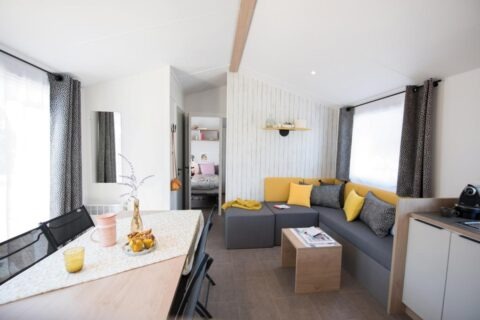 Cottage Family
covered terrace + TV + dishwasher

Area 40 m2

4 Bedrooms

1 person
Having a good stay with your large family is no longer mission impossible, with the Family Cottage and its surface area of over 40 m². 4 bedrooms and common living rooms, to ensure you have a comfortable and spacious holiday!