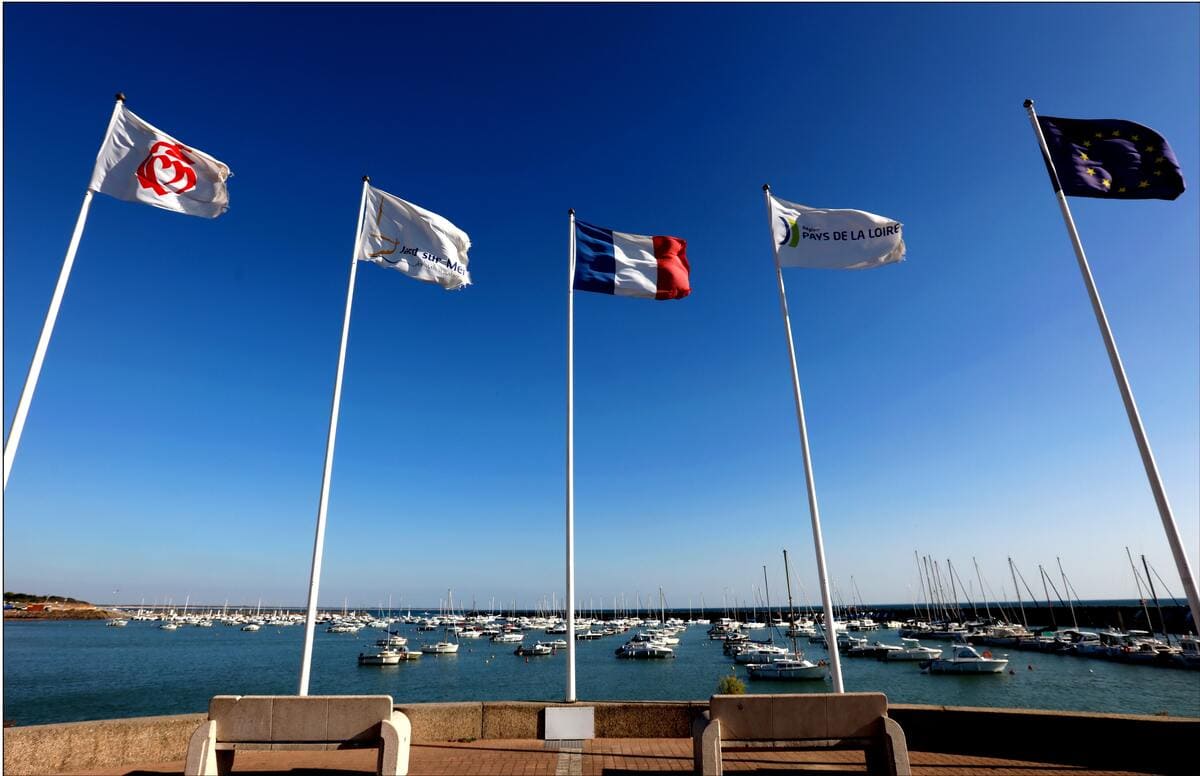 The seaside towns in Vendée to visit absolutely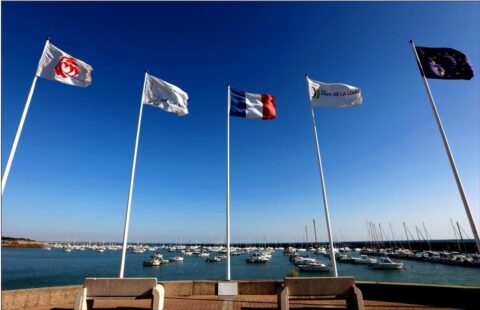 To spend unforgettable holidays, discover 4 seaside towns in Vendée. Natural and touristic, they are waiting for you!
When you book a holiday in the Vendée, you have one certainty: you're going to have an excellent stay!
But like many things, the place where you will book your stay will decide a large part of your well-being. The choice of campsite is important, but you also have to select from all the seaside towns in Vendée.
Perfect balance between tourism and the discovery of Vendée nature, if you are wondering why camping in Vendée , here is your answer: the seaside towns are sublime!
Your Les Places Dorées campsite helps you choose the seaside town you like the most.
The natural comfort of seaside towns
In Vendée, the seaside towns have one objective : to be the perfect marriage between beauty and comfortable tourism. Located along the ocean coast , they are full of luxury resorts and extremely well-located campsites .
They thus offer you a discovery of the Vendée nature, while giving you access to the coast and all its subtleties.
You can thus go to sea to discover the immensity of the ocean, bask on the beach or take a walk in the large forests that group the Vendée.
But to be able to enjoy the ocean in peace, you still have to choose the right seaside town ! Discover a small selection of the best seaside towns in Vendée.
Saint-Jean-de-Monts
The very first seaside town that one can think of is Saint-Jean-de-Monts . This western town is located in the heart of the Côte de Lumière , and has the particularity of being bordered by a very large 8 kilometer beach.
This long beach of fine sand is a must for water sports enthusiasts or lazy people . You can discover kitesurfing , water skiing or parasailing in the comfort of a sandy beach and turquoise water.
Without forgetting that you have all the space you want on the beach: 8 kilometers is more than enough!
Beyond its natural charm, Saint-Jean-de-Monts also offers you access to everything you need in terms of amenities .
By going to the city center, you will discover a plethora of bars, restaurants , cafes and supermarkets , to do your shopping for the week or treat yourself to local and seasonal products. The perfect seaside town for a successful stay!
Read also: Activities in Vendée: what to do in Saint-Jean-de-Monts?
Les Sables d'Olonne
In an identical category, Les Sables d'Olonne is also a very popular town with tourists in the summer. With its many beaches , bars , restaurants and dynamic streets, it is a seaside town that is often talked about.
You can enjoy pebble or sandy beaches, or go for a walk in the surrounding forests. By car or by bike , take full advantage of the Vendée nature!
Saint-Gilles-Croix-de-Vie
Saint-Gilles-Croix-de-Vie is a town in the Center-West, also located on the Côte de Lumière.
Known for its large territories and its small coves, it is a seaside town in which life is good.
Perfect for family holidays or with your loved ones, it offers many entertaining activities for all ages.
To read also: To visit, to see in Saint-Gilles-Croix-de-Vie
La-Tranche-sur-Mer
Finally, La Tranche-sur-Mer is one of the seaside towns that should not be missed. Welcoming and warm, it is full of small coves to offer you a swim in complete privacy.
The pedestrian streets are particularly pleasant in summer.
In which seaside town to spend your holidays in Vendée?
The Vendée is a destination of choice for all holidays. With family or friends, discover the summer comfort of seaside towns, and set off to conquer idleness and nautical activities !
Our accommodation suggestions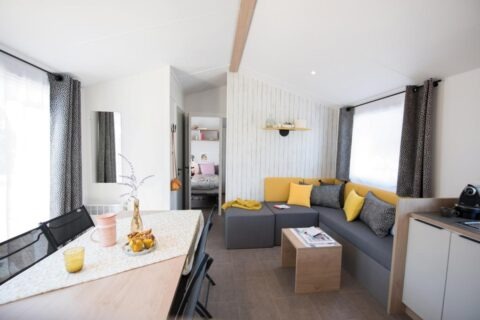 Cottage Family
covered terrace + TV + dishwasher

Area 40 m2

4 Bedrooms

1 person
Having a good stay with your large family is no longer mission impossible, with the Family Cottage and its surface area of over 40 m². 4 bedrooms and common living rooms, to ensure you have a comfortable and spacious holiday!