THE STATE FOREST OF THE MOUNTAINS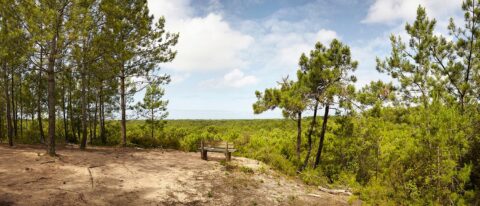 Between Fromentine and Zion on the Ocean (25 km), more than 2,200 hectares of forests
You can put on your hiking shoes or ride your bike and take on the bike paths in the forest or forest trails lined with maritime pines, holm oaks, maples or robiniers and other species.
Here is the opportunity to observe a fauna and flora of exceptional richness during a nature walk with family or a guided walk.
To see, to do: the ideal squirrel trail for children (playful route), the Belvedere (sea view), the heron tree (natural area populated by ash herons and egrets garzettes)…
Did you know that?
The State Forest of the Monts was planted ate the end of the 19th century under the Second Empire to secure the dunes and make the surrounding marshes arable by drying them.
Photos: A.Lamoureux – Vendee Expansion
BIKE RENTAL ON THE CAMPSITE!
Have you forgotten your bikes and want to walk in the forest in complete freedom? No problem! Together with its partner Cycl'Hop, the 4-star Camping Les Places Dorées offers bike hire to discover the forest and walk the bike paths located at the gates of the campsite.
Our accommodation suggestions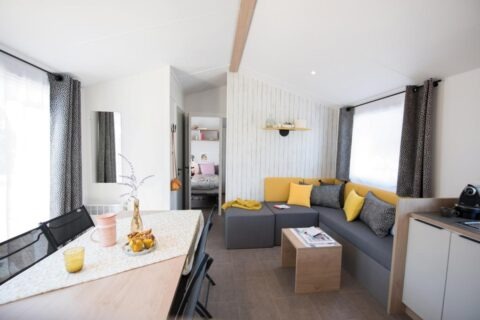 Cottage Family
covered terrace + TV + dishwasher

Area 40 m2

4 Bedrooms

1 person
Having a good stay with your large family is no longer mission impossible, with the Family Cottage and its surface area of over 40 m². 4 bedrooms and common living rooms, to ensure you have a comfortable and spacious holiday!