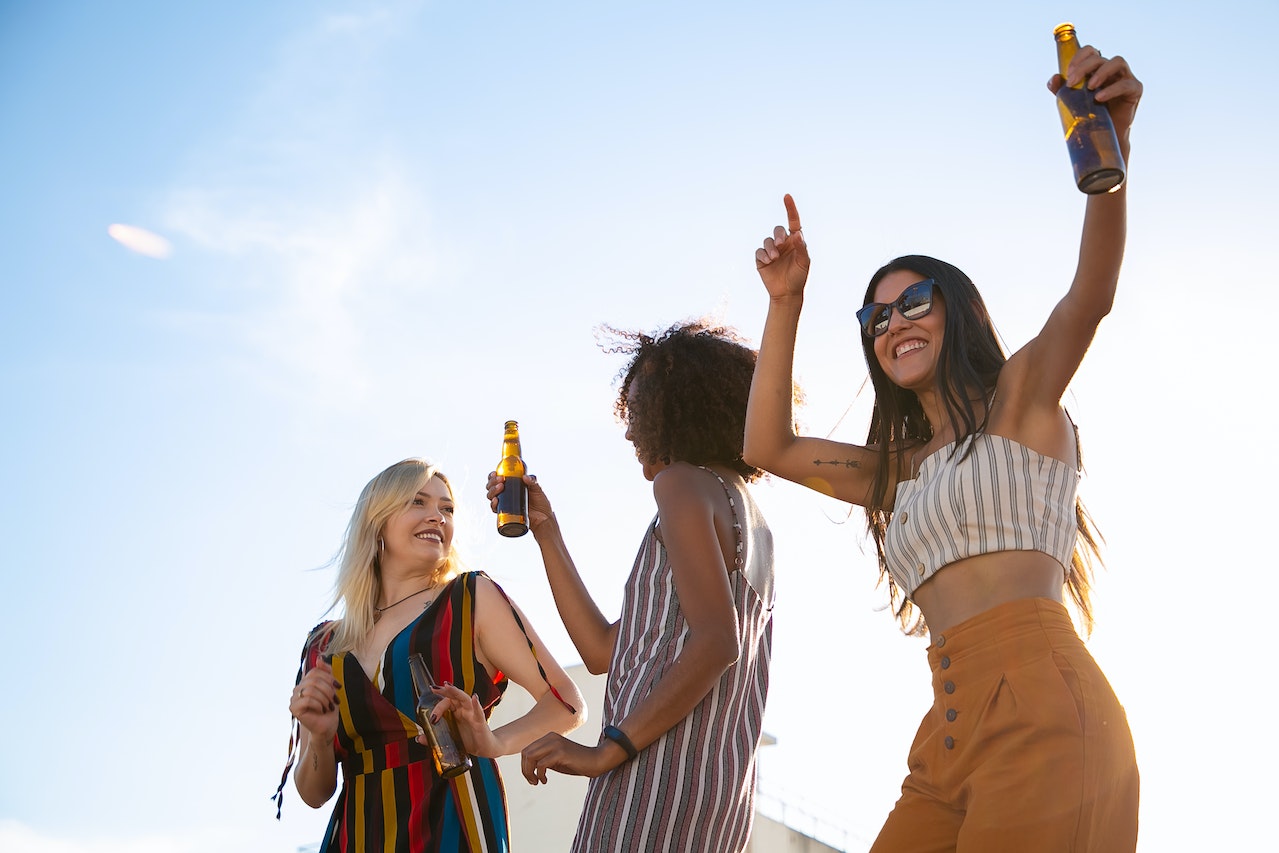 Top 3 activities to do in Saint-Jean-de-Monts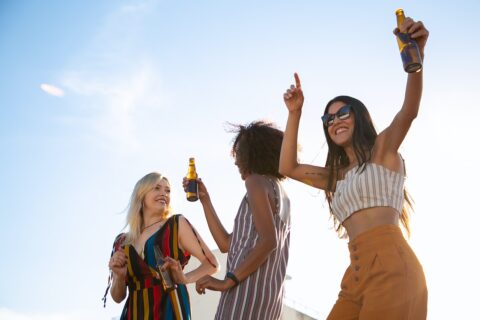 Wondering what activities to do in Vendée? Les Places Dorées gives you all the information!
During your holidays in Vendée, it is essential to plan what you are going to do. Activities are an integral part of your daily life, and therefore necessarily of your well-being.
Depending on whether you are going solo, as a couple, with family or friends, the activities you are looking for are not the same.
It is therefore essential to select a place where you feel good, but also a place that offers interesting activities for you, and for your stay.
But what are the activities to do in Saint-Jean-de-Monts? What should you not miss during your stay in Vendée?
If you plan to go camping in the Vendée , your Les Places Dorées campsite explains everything you need to prepare.
Starting with the activities to plan, to spend an unforgettable stay in the company of your loved ones!
Relaxation and swimming on the beach
When organizing holidays in Vendée , and especially in Saint-Jean-de-Monts, the first category of activities is undeniably relaxation and swimming .
Indeed, Saint-Jean-de-Monts offers a large beach of more than 8 kilometers , with fine sand and a maritime horizon extended to infinity.
On this large beach, you have all the space you need to spread out your towel, take your book, plant your parasol and make the most of your day!
You have no problem finding a place in complete privacy, which allows you to discover a whole new feeling of relaxation, alone, as a couple or with your family.
The sand is comfortable, the water is warm , the waves more or less high… You can also follow the tide over the days and your week.
In Saint-Jean-de-Monts, the beach is a must for all travelers who go in search of rest and authenticity. Take advantage of an ideal, intimate and 100% natural setting to spend unforgettable afternoons or lazy days .
Business parks
Impossible to go to Saint-Jean-de-Monts without taking advantage of the activity parks. These are theme parks, which are designed for young and old.
Leisure parks, sports parks, amusement parks … Whatever you are looking for during your holidays in Vendée, you have no trouble finding it in Saint-Jean-de-Monts!
Business parks are scattered throughout the Vendée. They allow you to discover the natural and cultural beauty of the Vendée, or simply to have fun for a day.
You then benefit from a setting designed for your comfort, but also to entertain young and old, of all ages.
Business parks are essential if you are staying in Saint-Jean-de-Monts with your family.
Read also: All the leisure parks in the Pays de Saint Jean de Monts and surroundings
Nautical sports
Finally, how not to talk about water sports ? Whether you are a beginner or experienced, Saint-Jean-de-Monts offers many possibilities in terms of water sports.
You can then go kite surfing, surfing , tubing, parasailing … There are many options available to you. No matter your preference, there's bound to be a water sport that's right for you.
You can also choose to do it for just one day, or for a whole week of training.
To enjoy it for an afternoon or to become an expert in the field, you will find everything you are looking for in Saint-Jean-de-Monts!
Activities to do in Saint-Jean-de-Monts
The activities to do in Saint-Jean-de-Monts are as diverse as they are varied . They can be sporty, playful or relaxed: it all depends on what you are looking for.
In any case, impossible not to find your happiness! Les Places Dorées offers you stays tailored to your desires , in an idyllic natural setting.
Read also: Why go on holiday in Vendée?
Our accommodation suggestions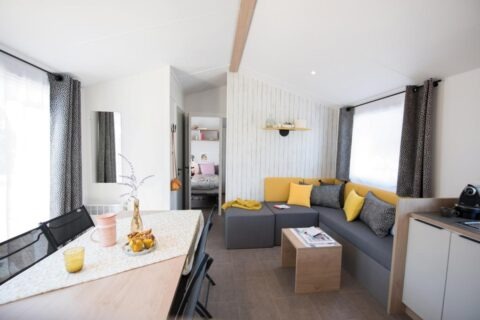 Cottage Family
covered terrace + TV + dishwasher

Area 40 m2

4 Bedrooms

1 person
Having a good stay with your large family is no longer mission impossible, with the Family Cottage and its surface area of over 40 m². 4 bedrooms and common living rooms, to ensure you have a comfortable and spacious holiday!