What hikes to take around Saint-Jean-de-Monts?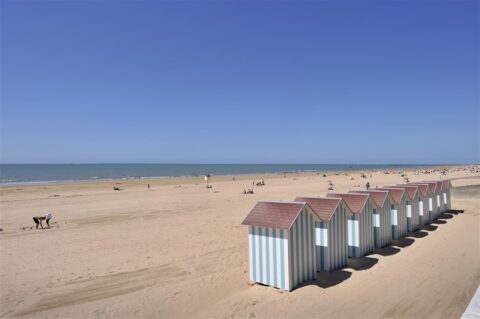 In this 21st century, hiking has become one of the most beneficial activities for human health.e
However, the high demographics and the great industrialization make it difficult to access the hiking grounds.
But if you go to the Vendée, you can go hiking in Saint-Jean-de-Monts. An integral part of the local daily life, the tour in Vendée is essential when you come to spend your holidays at the camping Les Places Dorées!
Ready to hike in Saint-Jean-de-Monts?
To the delight of locals and tourists, Saint-Jean-de-Monts located in the department of the Vendée has several circuits where you can make your hike peacefully. There are a variety of trails, including four (4) marked trails. A marked trail is a trail equipped with a GPS tracer. So it would be almost impossible to get lost if you have your smartphone or GPS watch at your fingertips. So we've made you a list of the best hiking tours in Vendée Saint-Jean-de-Monts:
The Vigie Trail, which covers 4 km, which you could travel in approximately 4 km;
the Aeole Trail, which covers an area of 5.3 km, which can be covered in about 1 hour2O min;
The 7.2 km Grainette Trail, which you could travel in approximately 1 hour and 50 minutes;
the Great Wood Trail covering an area of 4.8 km that can be covered in about 1 hour 15 minutes.
Why choose Saint-Jean-de-Monts?
In addition to the physical benefits of hiking, hiking in Saint-Jean-de-Monts is a very informative trip and a sightseeing tour for newcomers. You would make two strokes with one stone, and for good reason: various landscapes are available to you during your hike and you will have access to the many local riches. The latter include fish products and culinary specialties, nature reserves and the various built heritage of the region such as the vast Breton marsh and the large beach to name but a few.
Do you also enjoy horseback riding and cycling?
If you also have a penchant for horseback riding,imagine that when you go to Saint-Jean-de-Monts, you can do it as you wish (alone, with friends, family or lovers). This will allow you to get out of your daily life (motorbikes, cars, trains, subways, planes, etc.) and take full advantage of the surroundings.
To this end, in Saint-Jean-de Monts, 33 km of trails are set up to allow knights to enjoy their mounts. On the other hand, cycling fans will also find their satisfaction. First of all, cycling allows you to fully indulge in the joys of cycling. The health benefits are both health and morale.
Finally, to produce a complete service, Saint-Jean-de-Monts, hosts several bike rental services (including that of our camping Les Places Dorées)that will be able to make the bike of your preference available to you. You will then enjoy it as a cycling enthusiast on well-secure trails:
north of Saint Jean de Monts where you will take the cycle paths to the Barre des Monts;
in front of Camping 3 on the beach side,you would have 800 km of cycle routes and serene. The route is secure and you will have a good view of the Vendean bocage, where you will also discover the Poitevin Marsh;
the trail from Saint John de Monts to Brétignolles sur Mer where you will see landscape the ledge of Vendée, Saint Gilles Croix de Vie, the massif of dunes of January towards the wild coastline of the coast of Light.
Hiking in Saint-Jean-de-Monts, whether you have chosen to do it on foot, by bike or on horseback, will only bring you happiness and well-being. For your relaxations, choose the comfort and safety offered by the touring circuit in Vendée, more precisely that of Saint-Jean-de-Monts.
Our accommodation suggestions