What's new 2021 from your Les Places Dorées campsite in Saint-Jean-de-Monts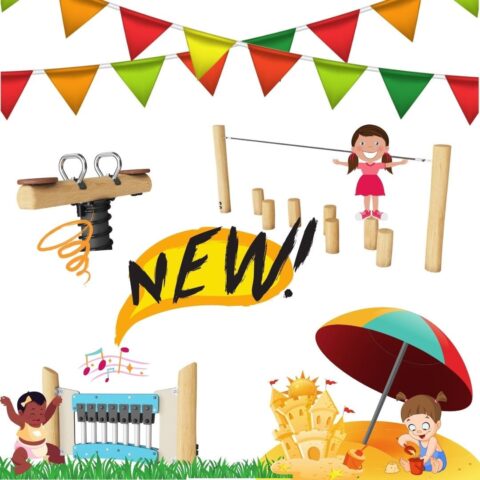 For your year 2021, what if you were planning a holiday with family or unforgettable friends in the heart of the Vendée? Your 4-star Golden Places campsite welcomes you throughout the season, and this year will not be like any other.
What for? Because your campsite in Saint-Jean-de-Monts has more than one trick up its sleeve. Discover the great new feature of Golden Places: the new playground for your children!
More space for your little ones
For many years, your cabbage tips have been having fun and having fun on the playground of theGolden Places. They meet their friends,have fun like crazy kids and go on an adventure as part of the secure space dedicated to them.
For the year 2021, the Golden Places team has planned to give them even more! More space, more games,and even more comrades to play and create their own stories.
Between sand and grass, your bits of cabbage can let their creativity express themselves on the new playground reserved for them. New encounters,new play areas, and all this just for them on the games of the Golden Places!
New games available to your children
Even with the trampoline,the games in the sand and the aqualudic space in the pool, your children deserve an ever more sought-after entertainment.
The Golden Places campsite has planned the opening of a brand new playground for 2021: bigger and with even more of them diverse andvaried,to delight their imagination and their need for entertainment!
On the playground, they can run, jump, discover, cling to a ground-level bar, ride a trampoline and so much more! The new games on the area are designed to keep them occupied and entertained as much as possible.
To allow them to spend an unforgettable holiday,and thus allow you to spend a serene stay,and to relax in the aquatic space provided for this purpose: steam room, sauna and hot tubs are waiting for you!
Relax while your kids make the most of the new games on the area just for them. An unforgettable holiday for the whole family!
A safe space to entertain them
The benefits of the new Golden Places playground planned for 2021 are numerous. First, it is a space exclusively reserved for your children,to allow them to meet new friends and girlfriends and to build relationships for a fun and unforgettable holiday.
Second, the new games in the play area were chosen by the team because they arouse interest and stir up the creativity of your little ones: perfect for their overflowing imagination.
And third, you can let your young (and slightly older) children play on the playground in peace: the space reserved for them is entirely designed for their safety! Nets, barriers and various safety measures have been taken to ensure your peace of mind when your children play on the playground.
In short, the new Golden Places playground planned for 2021 will be bigger, even more entertaining for your children, and above all totally it's safe! You can bask in the sun or read a book quietly while your children discover the joys of camping while playing with their classmates on the playground.
An unforgettable creative and sporting holiday for your bits of cabbage on the playground of the Golden Places!
Our accommodation suggestions