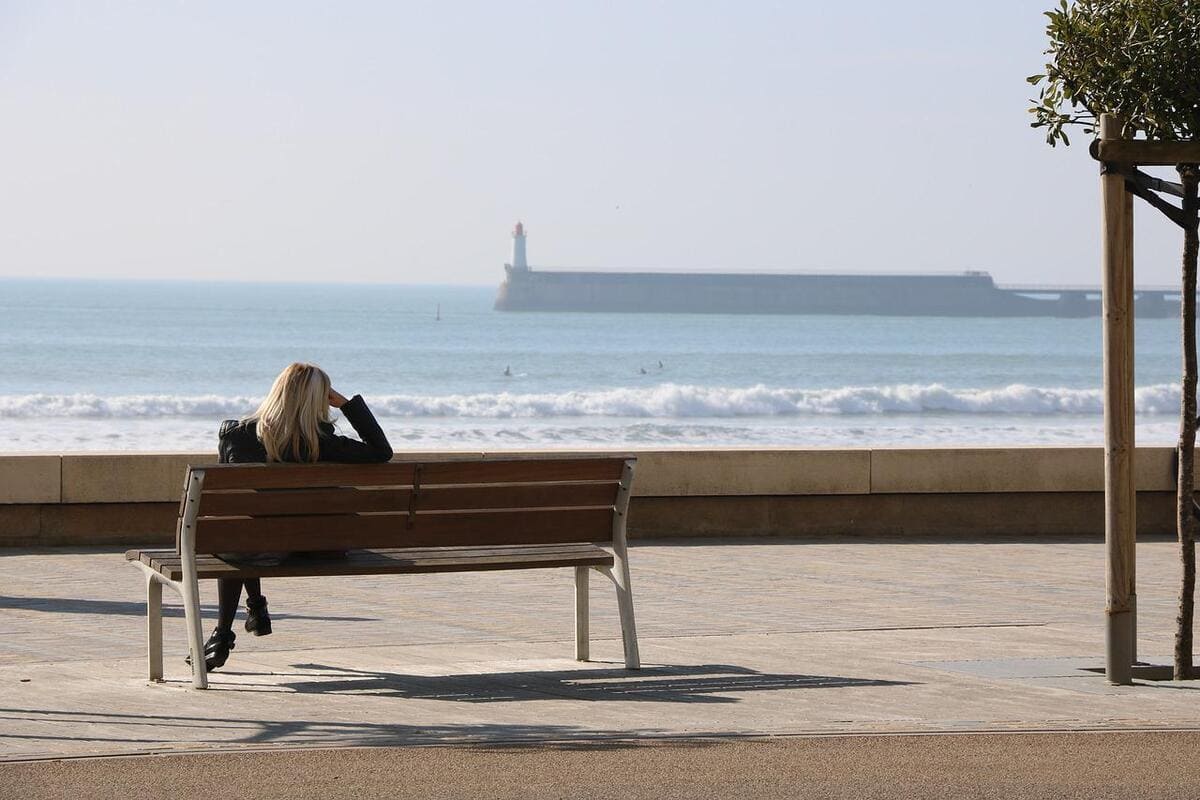 Why go on holiday in the Vendée?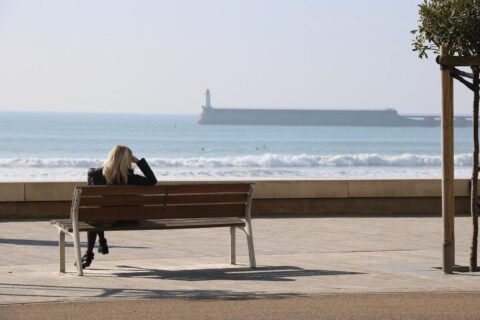 Holidays in Vendée are an unforgettable stay punctuated by numerous activities. Les Places Dorées presents all the essentials!
The Vendée is one of the most beautiful regions of France. Whether in summer or spring, the activities are diverse and varied! Whether you are more of a sporting or lazy nature, it is impossible not to find what you are looking for in Vendée.
But concretely, why is camping in the Vendée really a good idea? Your Les Places Dorées campsite explains all the good reasons to go and stay in the heart of the Vendée.
The wild coast
Holidays in the Vendée are always a perfect opportunity to discover unforgettable landscapes . Especially along the wild coast!
The wild coast in Vendée is unspoiled nature within easy reach. You can walk, hike or tour the coast on horseback , depending on your preference.
The wild coast is full of surprises and breathtaking natural beauty. Whether you are more in a sporty mood or in search of natural tranquillity, it is impossible not to find what you are looking for.
Take the time to roam the rugged coast, asking locals for the best spots not to be missed. Very extensive, the wild coast is a real experience. Each kilometer is different, for an even greater discovery of the Vendée landscapes.
Also read: TOP 5 wild beaches and coves in Vendée
Small coves or large beaches
Impossible to evoke the Vendée (and in particular Saint-Jean-de-Monts) without addressing the question of coves and beaches . They populate the edge of the ocean, and are a real Vendée gem.
You can go to the large fine sandy beaches to enjoy a moment of idleness in the company of your loved ones. The warm white sand provides the ideal conditions for you to fully relax.
But you can also go to the large beaches to discover all the beauty of water sport activities! In Vendée, kite surfing, surfing, towed buoys and other activities are close at hand.
Occasionally for a discovery or for a real apprenticeship, the great beaches of Vendée have everything you need in terms of nautical activities .
If you like peace and quiet, but also hiking, go to the small coves! They are numerous and only accessible on foot or by boat.
You can then take a picnic for lunch, put on your sneakers and set off to conquer the Vendée nature ! Once in the wild cove, the preserved maritime horizon opens up to you, and tranquility finally wins you over.
The seaside towns
Restaurants, bars, shops, cultural and culinary discovery… The Vendée is so much more than sublime natural spaces ! It is also seaside towns designed for your comfort, which have everything you need to please you.
Between amenities, activities and well-served beaches , seaside towns are the perfect balance between sports holidays and lazing around in the sun.
Go to a quality campsite like Les Places Dorées, to fully recharge your batteries. You discover the true definition of well-being and relaxation , in an environment designed for your comfort.
The seaside towns are cradles of Vendée culture. You can go to museums or simply cross paths with local inhabitants, to learn more about the history of the Vendée.
Casinos
Finally, the last essential advantage of the Vendée during your holidays: the casinos ! Card games and machines are waiting for you to entertain you and give you every chance of winning.
The casinos of Vendée have a certain summer charm, which tends to disorient. Enjoy a moment at the casino bar before heading out to play, in the company of your friends or family.
An evening that is out of the ordinary, and which always pleases holidaymakers in the Vendée!
Read also :
Our accommodation suggestions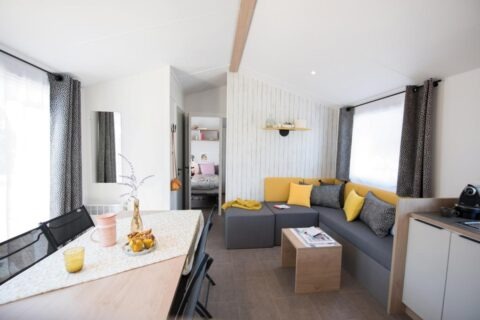 Cottage Family
covered terrace – TV – dishwasher

Area 40 m2

4 Bedrooms

1 person
Having a good time with your large family is no longer an impossible mission, with the Cottage Family and its area of more than 40 square meters. 4 bedrooms and communal living rooms, to ensure a comfortable and spacious holiday!