Explora Parc: the concept and accommodations in the surrounding area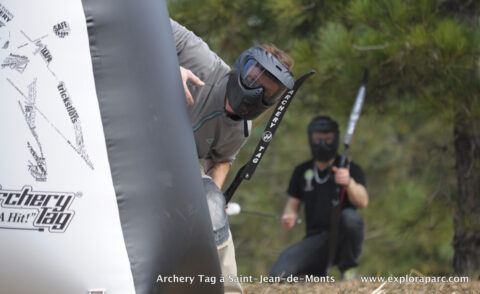 Explora Parc, a variety of activities
Located in the heart of the State Forest of the Lands of Mountains,this property offers many games that allow you to go to the heart of nature. Multiple family, sporting and unusual adventures will help you quickly refuel with adrenaline.
The hook-up remains the most popular activity. Explora Parc has planned a dozen courses, two of which are introductory. You will gain height to admire the rich local biodiversity.
The device is based on a high-performance hook system with very secure muskets. Qualified and experienced operators strictly monitor the games. This activity remains accessible to both children and adults. The property offers a baby course for children aged 3 to 5.
You can also have fun with multiple hobbies loisirs such as laser Tag, Archery Tag, archery, Virtual Reality and Snack and Bar. These different activities allow you to have a wonderful time and an unforgettable day. You can make your reservations directly on the official page of the center.
Explora Park, a wide range of accommodation nearby
This property is located in the heart of a tourist town. Multiple hotels and motels offer visitors more or less comfortable and luxurious rooms. No matter what budget you have, you'll find accommodation that lives up to your expectations. The Vendée is also very famous for its many campsites. These centres generally offer atypical accommodations such as mobile homes and cottages.
You can even rent pitches to set up your campervan or caravan. These establishments remain popular with tourists because of their heavenly surroundings and multiple support facilities. Guests can relax in heated pools and bask in a sauna or steam room.
Your children will enjoy hurtling down giant slides. Aquatic spaces also allow them to have fun like angels. Most visitors to the Explora Park stay at the Golden Places campsite. This is due to its proximity and the quality of the services offered.
Explora Park, solo or group tours
You can visit this leisure centre with your family or individually. Companies and associations can also find their way around for a seminar, a business committee, etc. Schoolchildren and students regularly visit them during colonies or integration weekends.
Individuals can also organise birthday parties, bachelor parties, etc. For these various events, participants usually choose to stay in the campsites to benefit from thewarm and friendly atmosphere that reigns there. They also take the opportunity to relax and relax during their stay.
Explora Park, activities near the center
Most tourists are not content with climbing branches. They also go to the beach to sunbathe and walk. Of course, they take advantage of the many water activities available.
They also visit the main must-see sites of the region such as the Vendean marsh, theisland of Noirmoutier,theisland of Yeu,the Puy du Fou,etc.
You can discover popular towns such as Saint-Jean-de-Monts or Notre-Dame-de-Monts. The rich local biodiversity will encourage you to go hiking to admire the flora and fauna of the region.
Our accommodation suggestions